Slovenia – you paradise of turquoise rivers, natural treasures and stunning gravel roads. I hope you accept my apologies that I didn't visit you earlier.
"River Crossings, wild bears and broken bones" could be an alternative title of this amazing bikepacking trip. First things first: Got in the train to Villach, arrived late, stayed a night in a B&B and started off super early the next day in the direction of Slovenia. I discovered the first sketch of this tour on bikepacking.com, combined it with some research and made my own ride out of it. Overall the tour reminded me a lot on my tour through Montenegro, especially Durmitor. But, Slovenia has its own beauty and here's what made this tour special: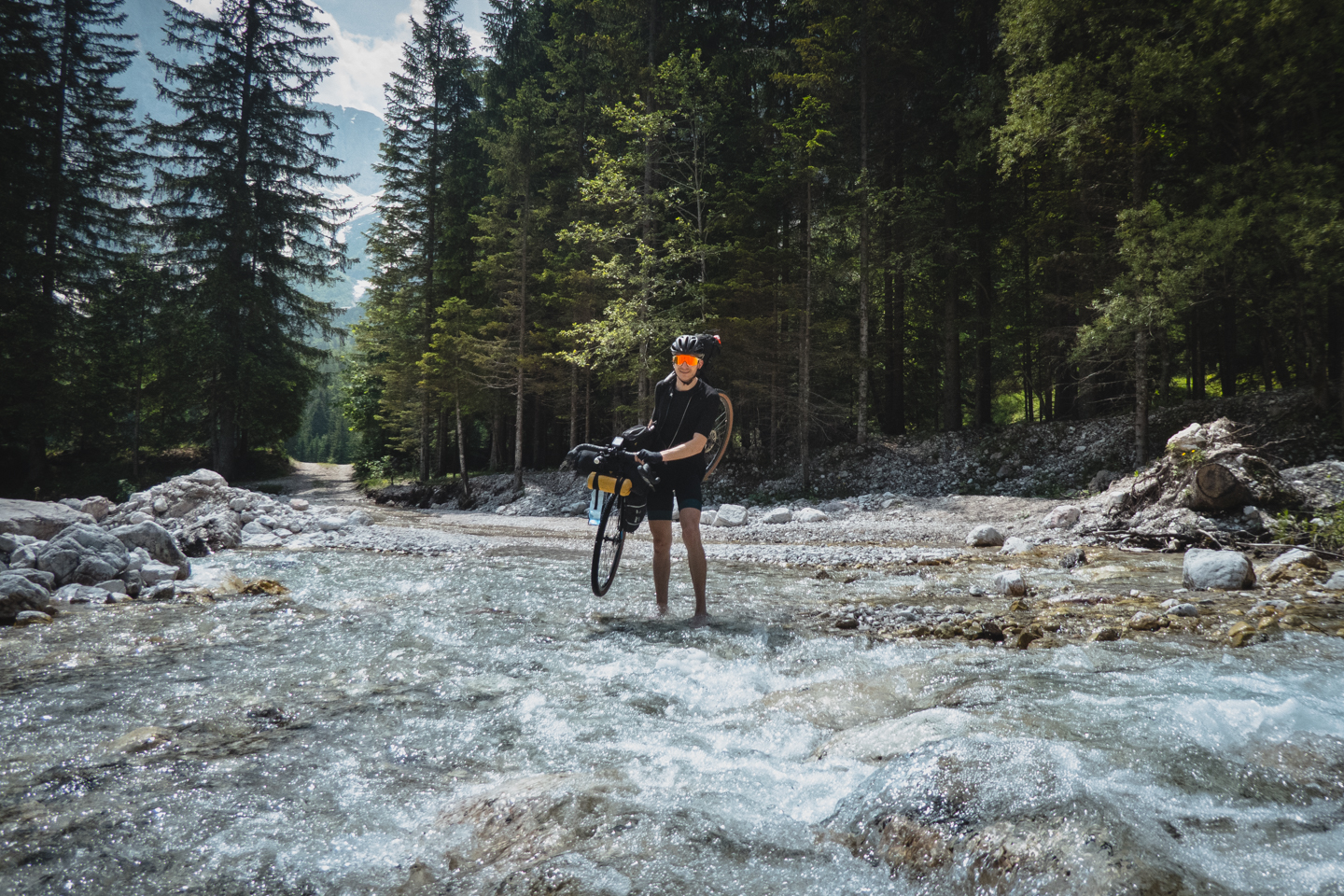 Alpe Adria Bike Path and Trail
In the beginning you will leave Villach on perfect in shape, paved bike paths. Than, after the warm up phase, suddenly a little turnoff to the left and the gravel fun begins. You will ride alongside the "Pišnica" a mountain river leading you through the Mala Pišnica valley for about 5km. On some parts the ground was to loose and I have been pushing the bike. But who cares as the nature was so amazing and beautiful. Close before joining the paved Vršič Pass you will have to carry your machine through a freezing cold mountain river, at least in may. You will like it.
Vršič Pass
First you will climb on a paved road, mixed with some cobbles, for about 20 turnarounds. A sharp left and you leave the paved road on a small gravel road. The serpentines get narrower the closer you get to the top. In some shadow spots was still some snow left. Also the road gets narrow on some parts, it's still rideable, but take care. On top you will find a fascinating old WWI road, with remains of some bunkers and gun emplacements. After the climb it is time to enjoy the 10k descent.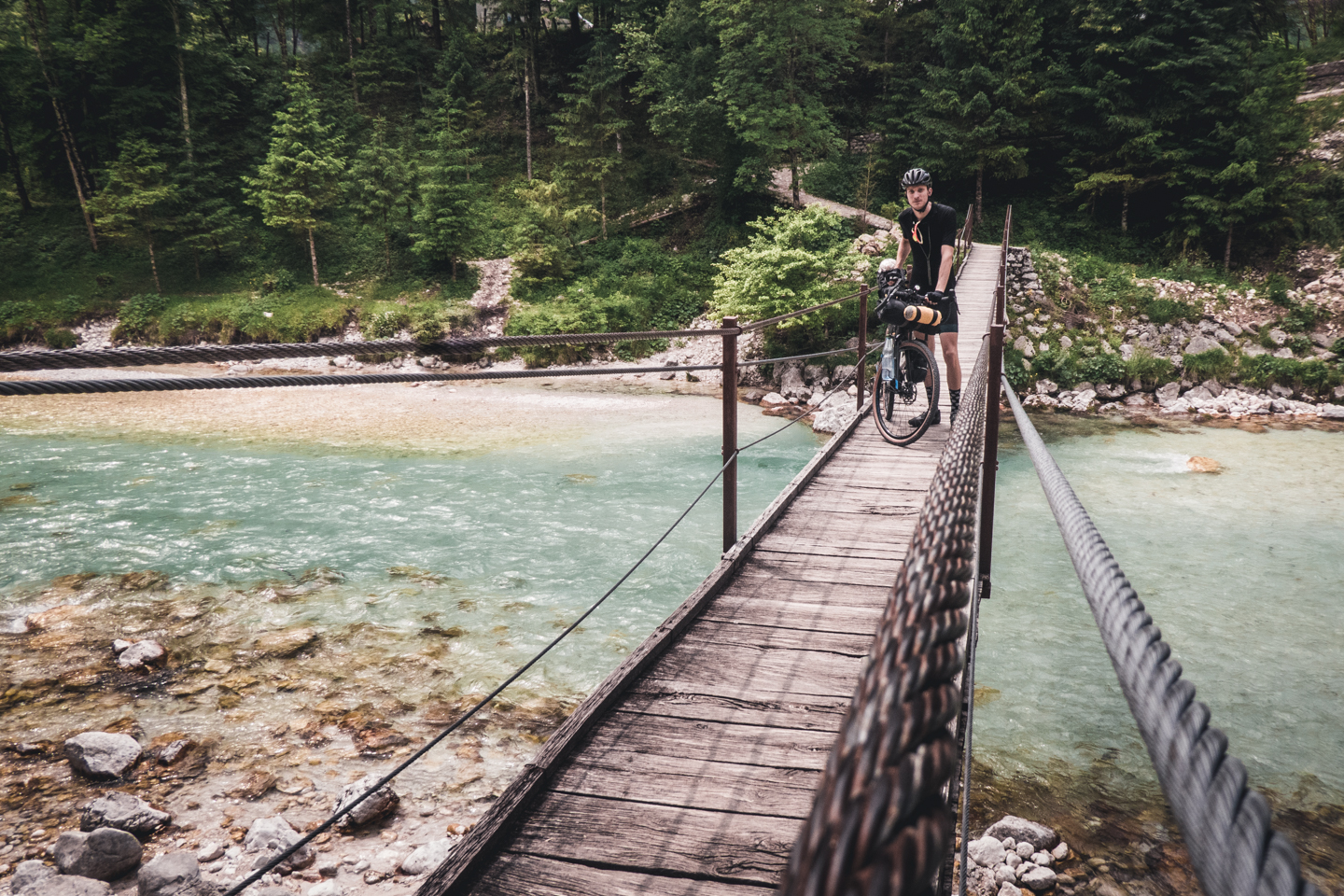 Soca valley
Immediately after catching some breath at the descent be prepared to loose it again at the magically aquamarine Soča River. Most people come here for the rafting but also for biking the roads along the river are perfect. You will ride on a mixture of paved and unpaved roads, spot amazing rope bridges over the river and find places to grab food or restock supplies. The Soca will also be your companion on the second day leading you straight to Novo Gorica on some perfect bike paths, far away from traffic.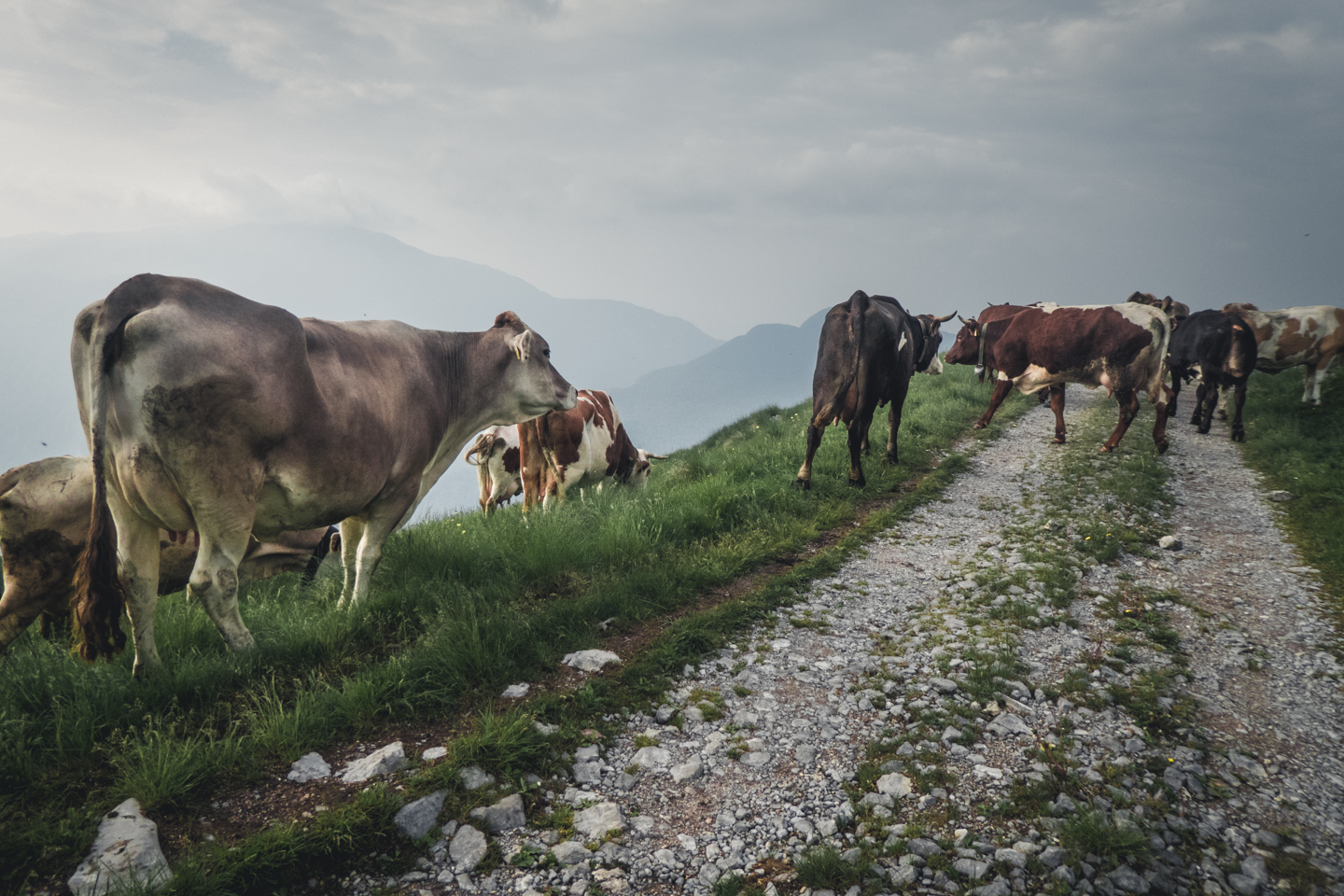 Mt. Stol
Day 1 hasn't finished yet and to get away from bad weather I thought it might be a good idea to cross that mountain, getting closer to Italy. In the end I climbed the Stol nearly twice. On the halfway of the climb a thunderstorm won't let me pass and with running out of time I decided to go back to the closest city, Bovec. I got some food, a cheap room and decided to attack the mountain on the next morning, before the weather will change. The plan worked fine and I arrived at the top at about 8 in the morning, on time with some cow and sheep shepards. The climb itself is not technically demanding, different to the descent. Be prepared for some rough gravel. But nevertheless it's exactly those roads we are searching for.
Predjama Castle
It is a fairytale castle in the embrace of a rock and the largest cave castle in the world. Predjama castle is so special and unique, ranking among the ten most fascinating castles in the world. Keep your eyes open for a direction sign, as soon as you get closer to Bukovje. It is some extra miles, but worth it.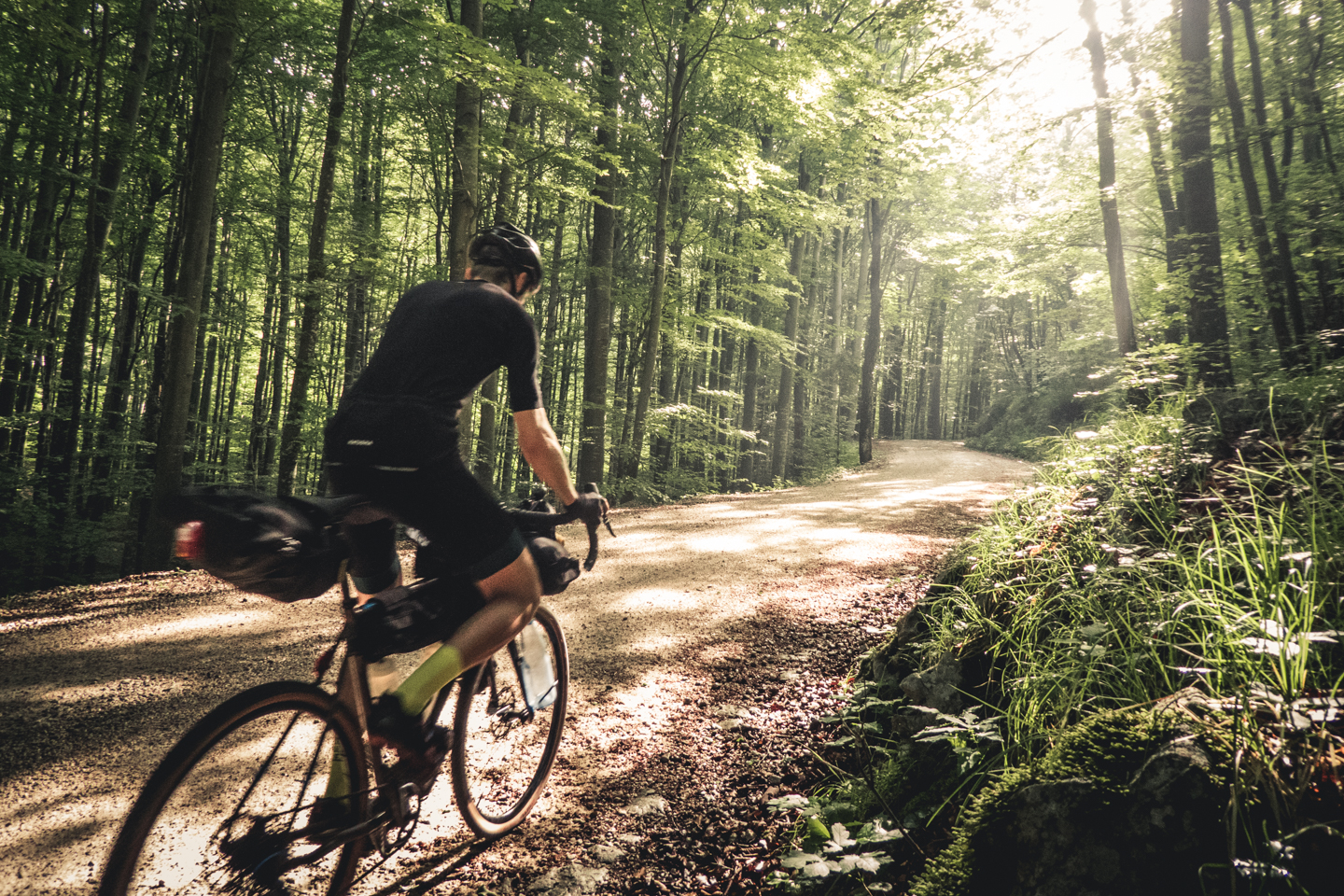 Ljubljana
The whole ride on day 3 was simply amazing. You will ride on a good mixture of small paved and unpaved roads and a constant up and down. You ride through lonely valleys, thick forests and terrific vine mountains. You might even feel lost from time to time as there are really hidden tracks, but also there are always bigger roads around. On the last 10km, getting closer to Lubljana, you will experience more traffic. Maybe you will be even happy to see some people again. Lubljana has a lot to offer and arriving there I went straight to the top of the city – Lubljana Castle. You don't have to get in there as you already have a nice view all over the city from the outside. After this I checked in the most shitty room of Lubljana, where I preferred sleeping in my sleeping bag instead of the given bed. But at least my bike had some good rest in the room.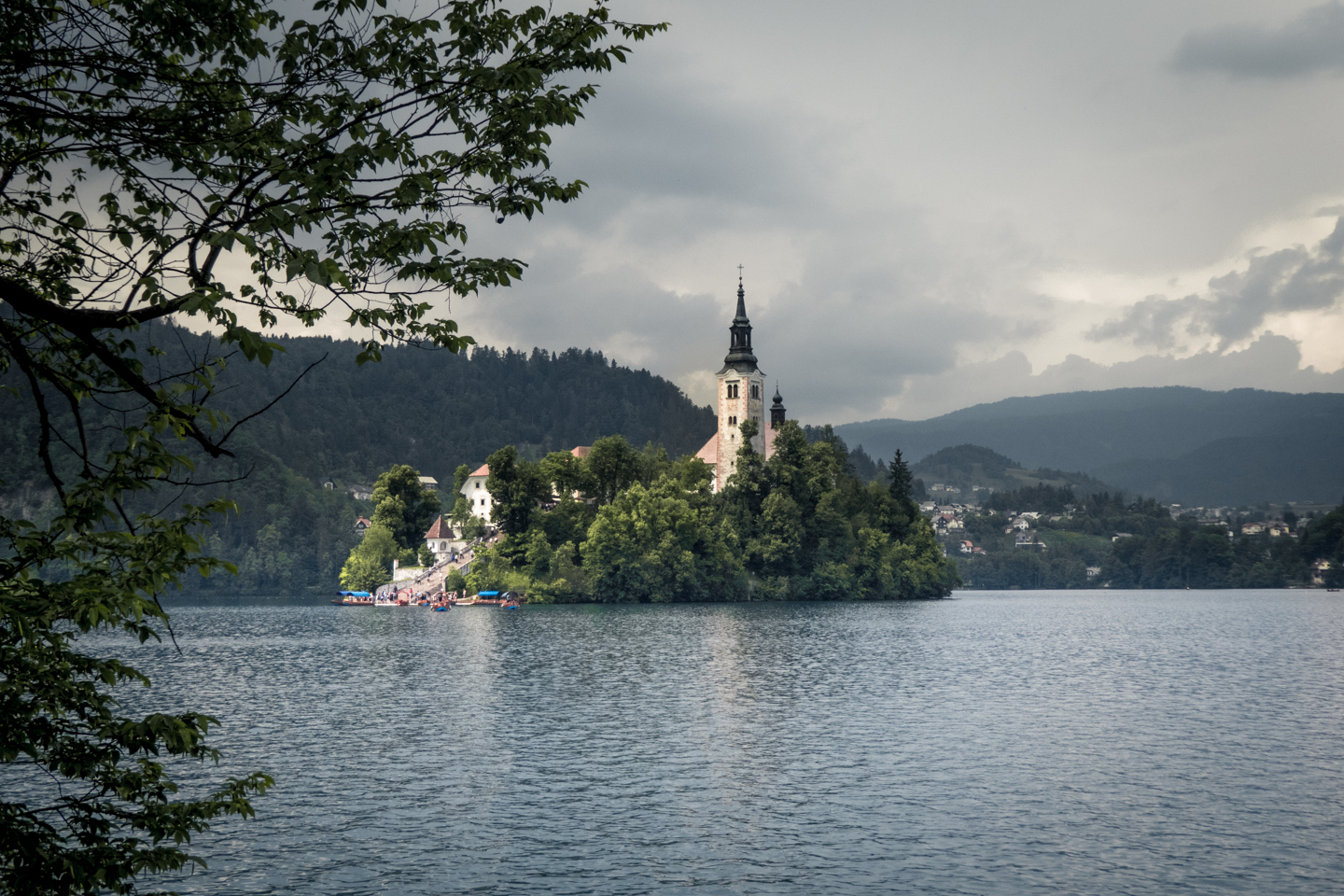 Bled
Certainly for some, one of the most beautiful islands in the world. I arrived there at terrible cheesy moment with the sun still shining, but big black clouds preparing to show there full potential in the next minutes. I did a quick ride around the lake, and decided to leave real quick.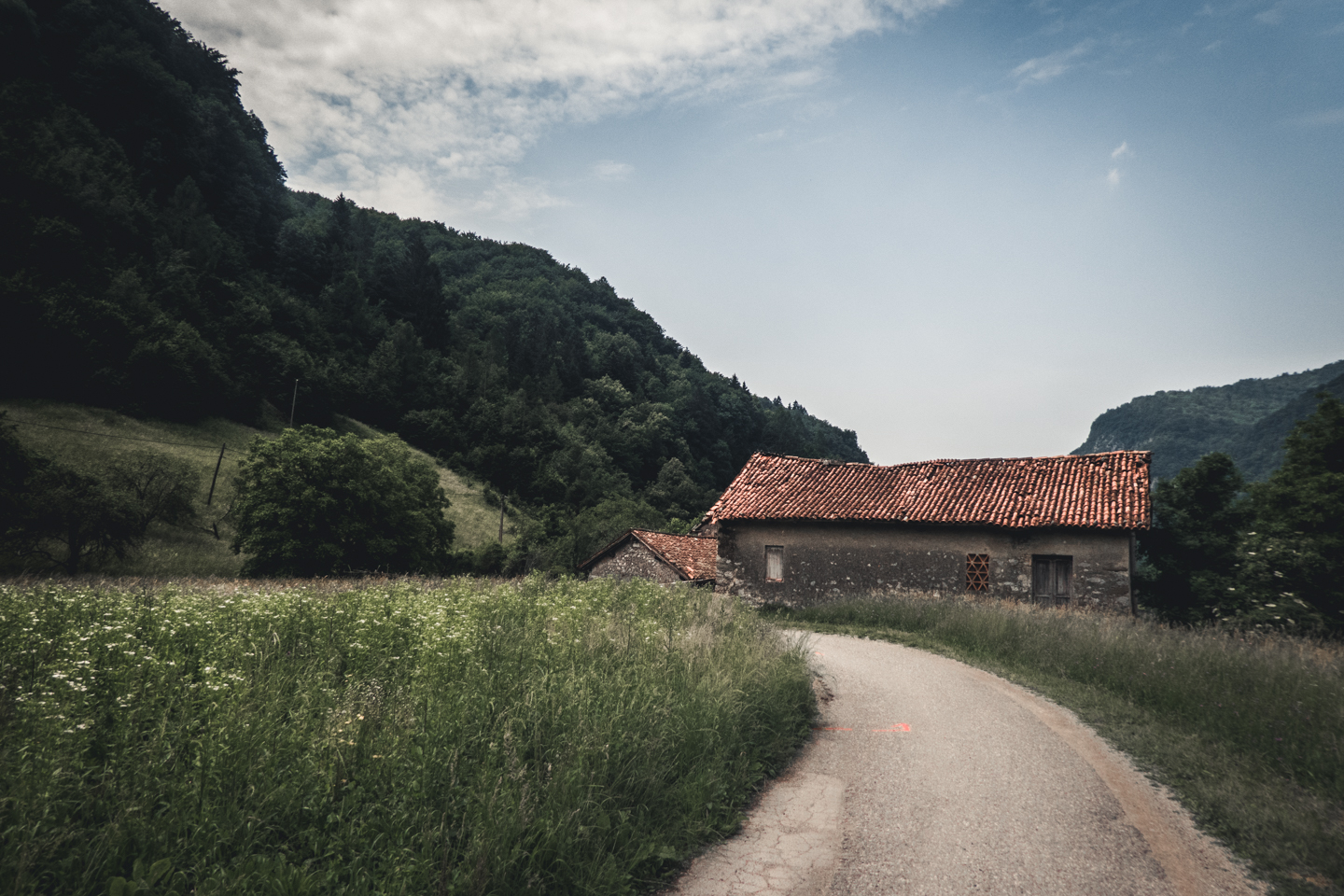 Triglav National Park
And than it happened. The rain finally catched me. I crossed the park in the rain, which was ok as it was warm enough and I wanted to move further. The Triglav National Park, named after the country's highest peak, Triglav, is Slovenia's only national park.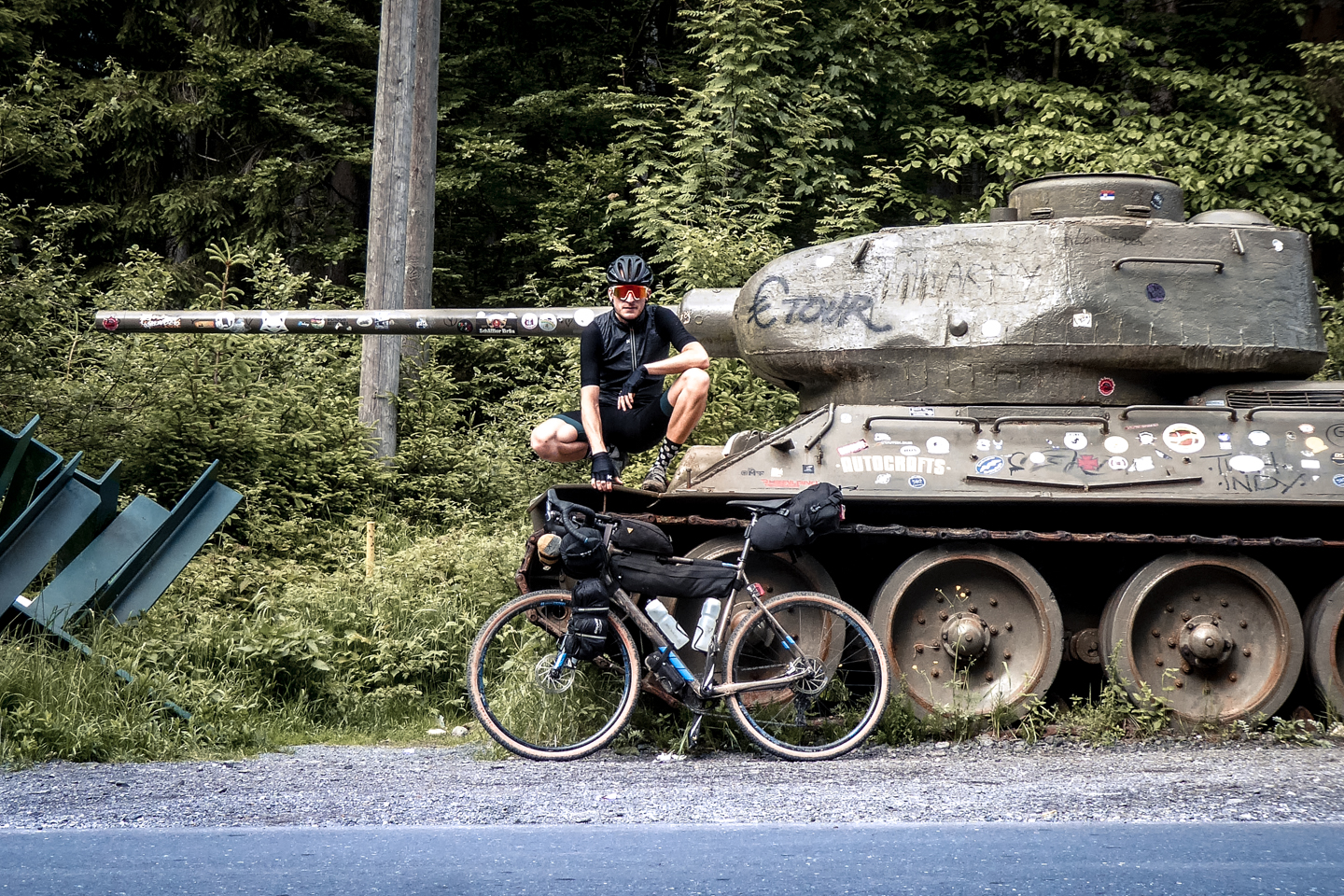 Overall
Suberb bikepacking journey that gives you exactly the adventure you are searching for, from rivercrossing to wild bears*. If there is too much gravel, just take the next big paved road. If you are tired, pitch your tent on some hidden spot and if you are tired of camping, you'll find accommodation nearly anywhere. I did the tour in four days, on my own. I would really advise you to go lightweight and not go below 700x42c tire size. There are some really steep climbs and some short parts where I have been pushing my bike, but only for some minutes. In general the whole bike ride was amazing, and I only pointed out the highlights here. Writing this recab, realizing that it's incredible how much you can discover in just 4 days and how much input and new new experiences you can get in this short amount of time.
* At the entrance of a short path through the woods, you will find a sign that gives you a warning of wild bears. After some meters, it turned out that the path was just a tried out, small river bed, that wasn't rideable anymore. As soon as I had to push my bike through there I scared the s*** out of myself assuming a bear behind every tree and noise, always having in mind the video of the two bikers being chased by a bear. The final decision to leave the path as fast as possible was when some deer suddenly crossed my way. I don't know who was scared more.
My stages
Day 1 – https://www.strava.com/activities/1601870441
Day 2 – https://www.strava.com/activities/1603902931
Day 3 – https://www.strava.com/activities/1605862670
Day 4 – https://www.strava.com/activities/1614634546