My personal favorites, in the order I did them on my last bikepacking trip through the balkans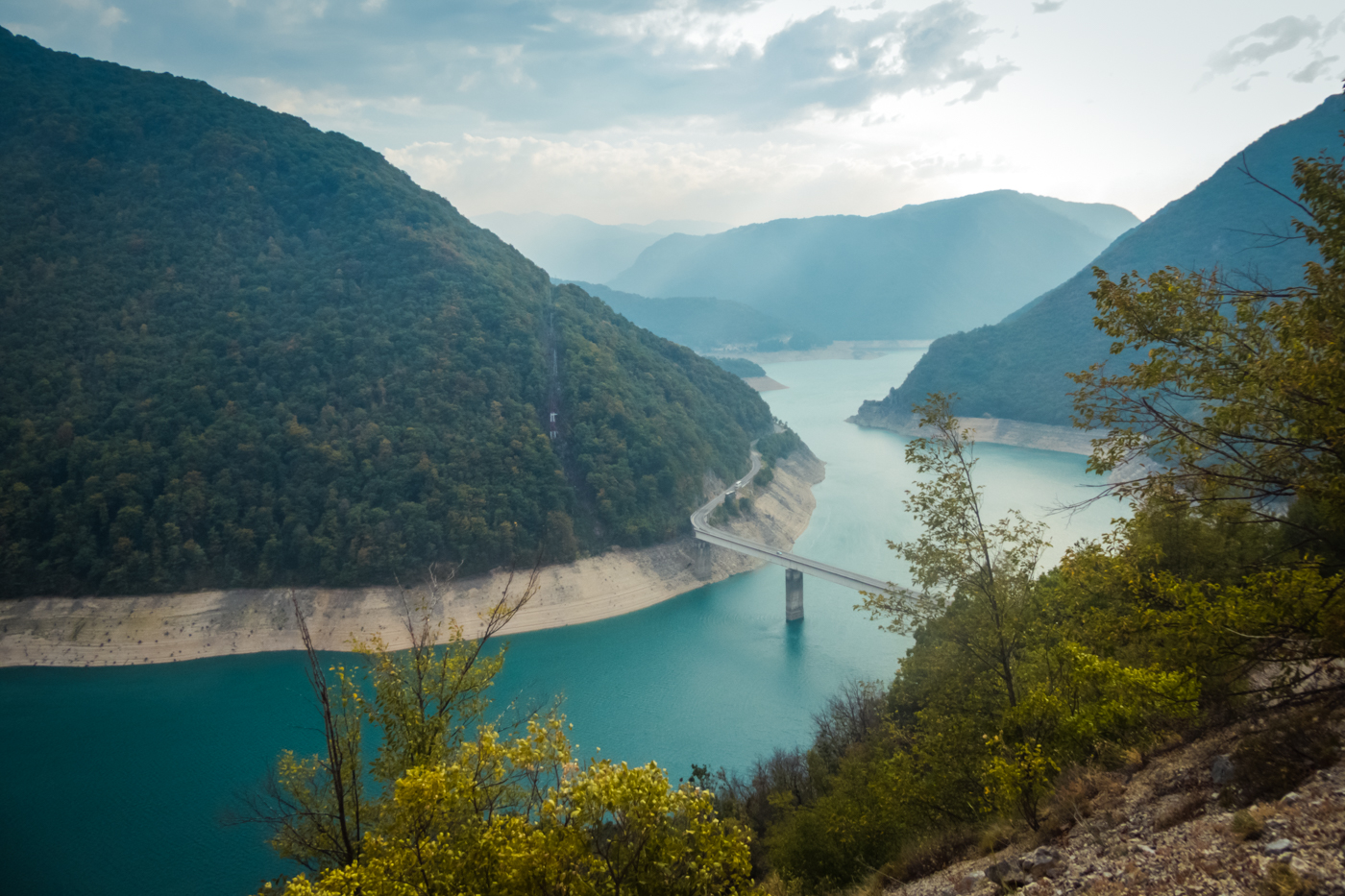 1. Pivsko jezero
The Pivsko jezero is a barrier lake with a length of 33km. It is simply beautiful to cycle alongisde the E762, no matter out of which direction you are coming. Be sure to have a good light, as you will go through a lot of tunnels. Really nice nature and lot of impressive bridges.
Track on Strava: From 94 to 130 km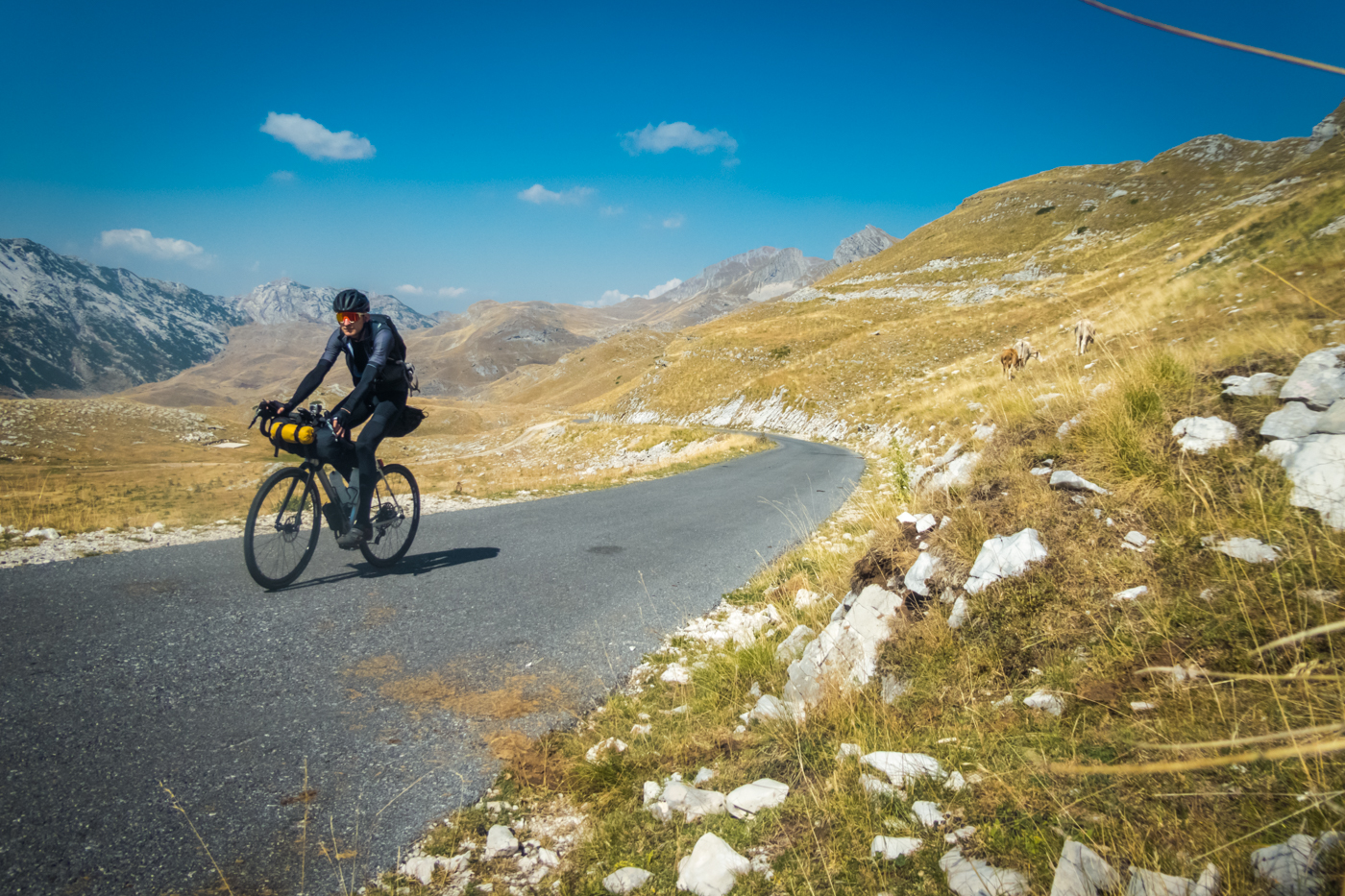 2. Durmitor
Durmitor, oh Durmitor – I miss you. It is a massif located in northwestern Montenegro. The massif gives its name to the national park that comprises it, which was added to the list of UNESCO World Heritage in 1980. One day, two days or even a week, just go there, you wont regret it. I started in Milogora, right after Pluzine following the P14 until Zabljak, from where I continued to the Tara Bridge.
Track on Strava: From 0 to 41,4 km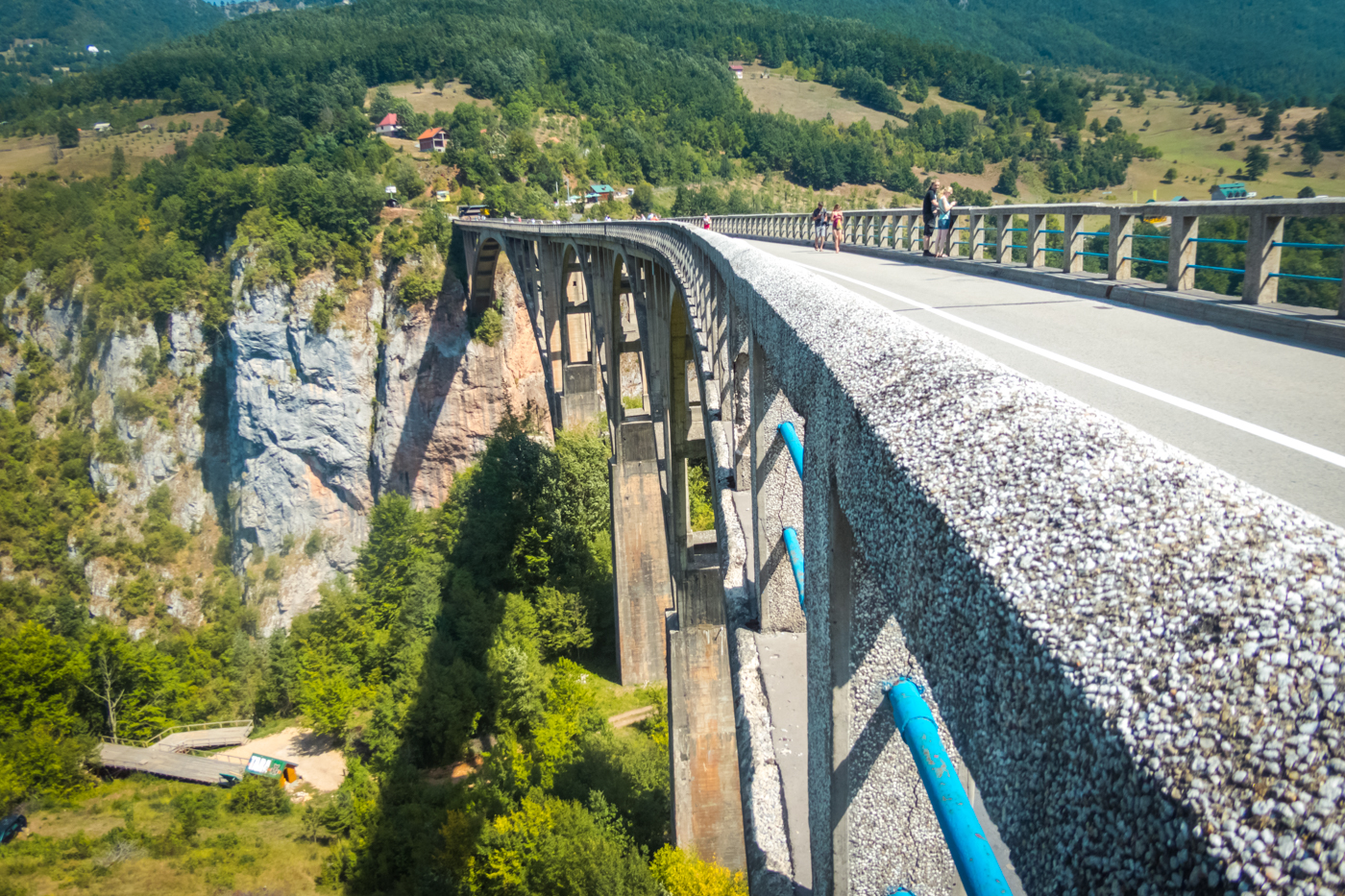 3. Tara Bridge
The bridge is very impressive and because of this a big tourist magnet. While riding down the serpentines, leading to the bridge, I already regretted going there, knowing that I have to cycle back all those switchbacks again. After experiencing the peace of Durmitor before, Tara more felt like a big carnival.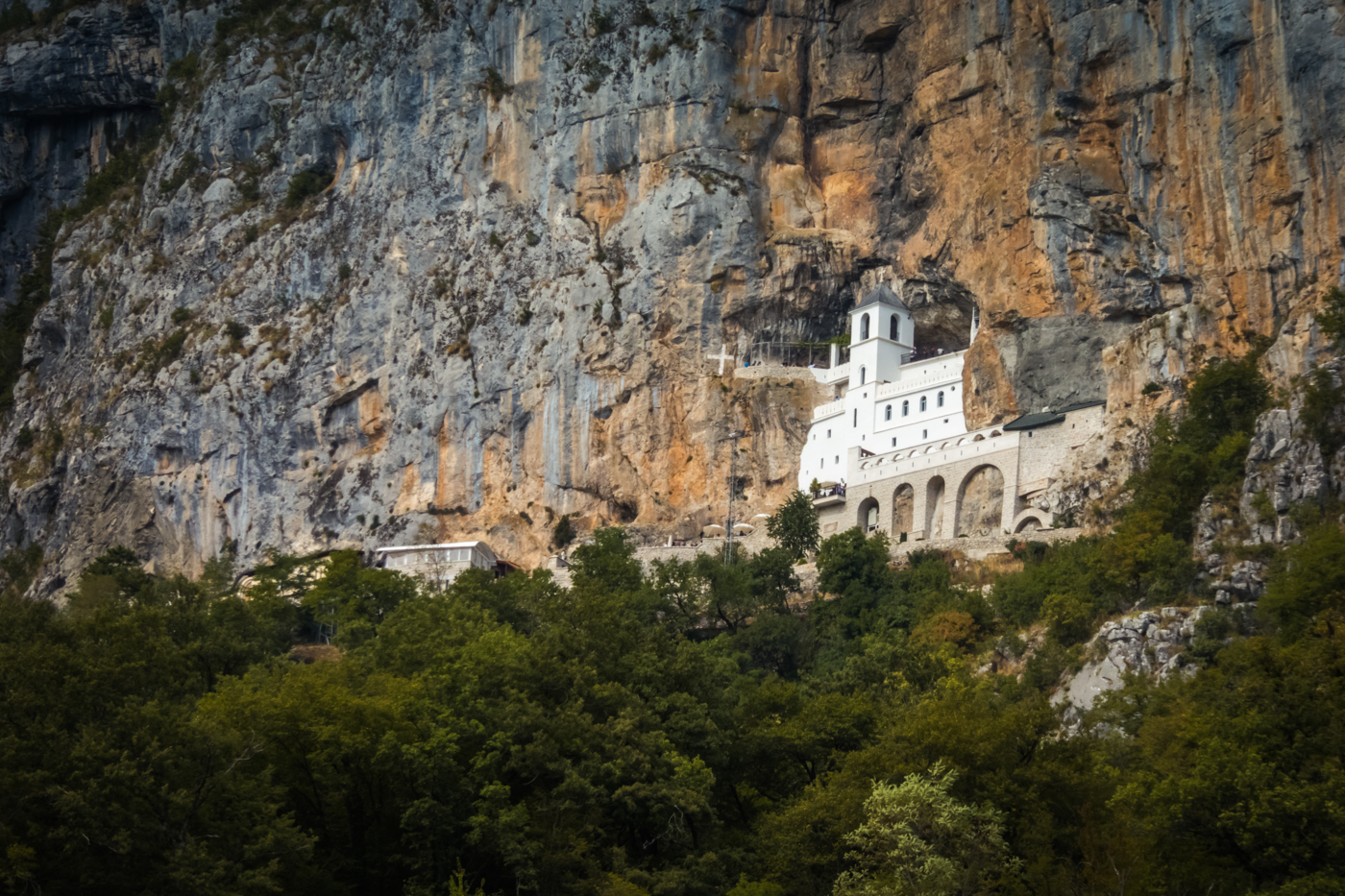 4.The Monastery of Ostrog
The Monastery of Ostrog is situated against an almost vertical background, high up in the large rock of Ostroška Greda. From the monastery, a superb view of the Bjelopavlići plain can be seen. You can cycle to the direct top of the monastery, passing some checkpoints for cars. Wearing my Bibs, I felt a bit misplaced at this religious place and I also had no time for queuing, as I had some miles to go. The monastery is located 50 km from Podgorica, which was my goal for the day.
5. Lake Skadar
You see me standing on the Pavlova Strana Viewpoint, that is up in the northern part of the lake. Lake Skadar — also called Lake Scutari, Lake Shkodër and Lake Shkodra — lies on the border of Albania and Montenegro, and is the largest lake in Southern Europe. I rode along to a small town called Rijeika Crnojevića. There is a small supermarket where you can get some supplies and get ready for the climb up to Cetinje. The road will lead you on a small one track lane alongside the new built M.2.3. – you will love it.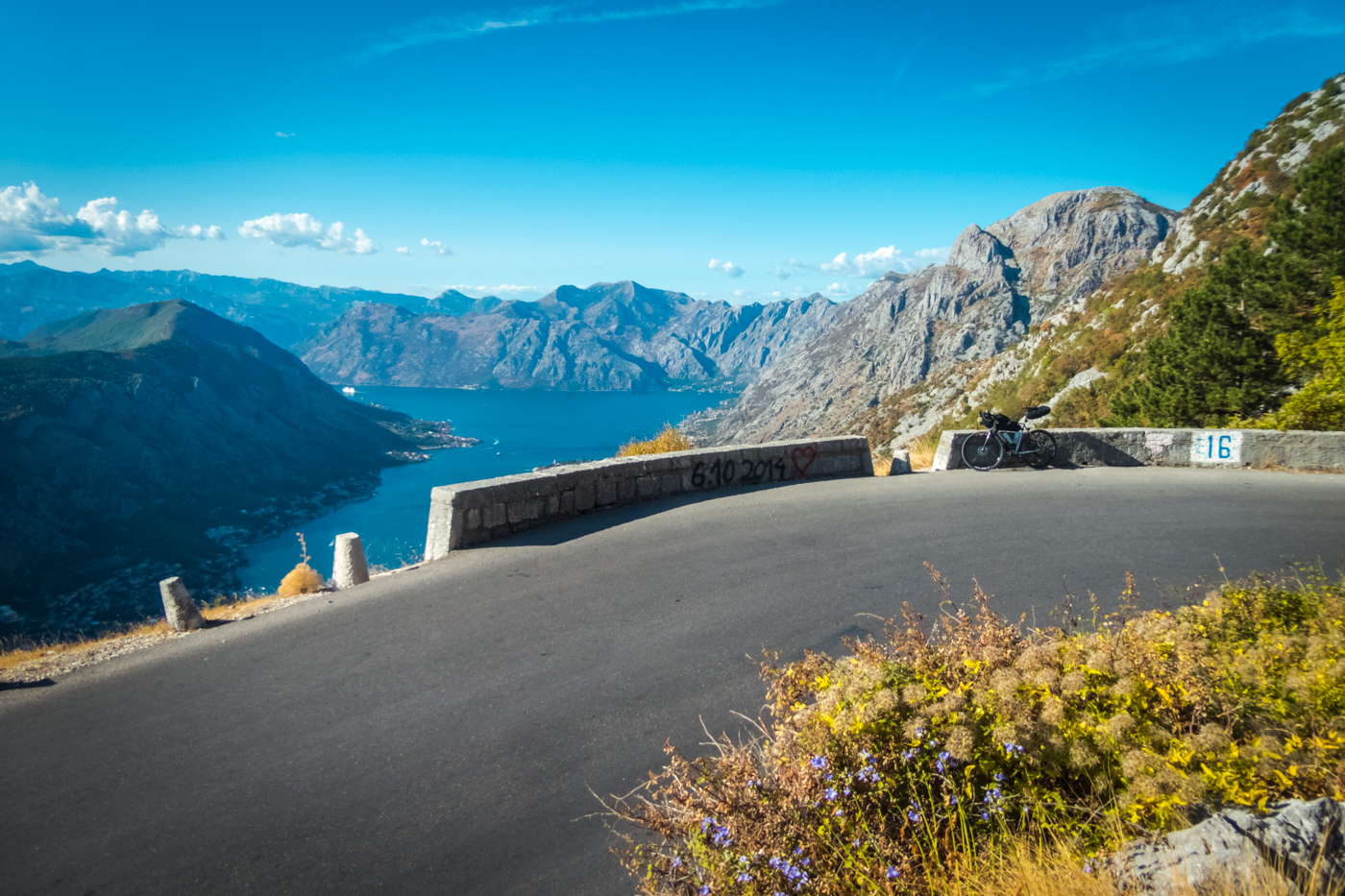 6. Kotor Serpentines
For my luck, the road from Cetinje to Kotor (called P1) was closed for cars, as they had to move a way a landslide. So I had the new built road all for my own. Getting closer to Kotor the track is mostly a narrow one-lane road, offering stunning views of Kotor from above. Have a look at the map at its sharp turns leading you down to kotor old town. The drive is definitely worth it.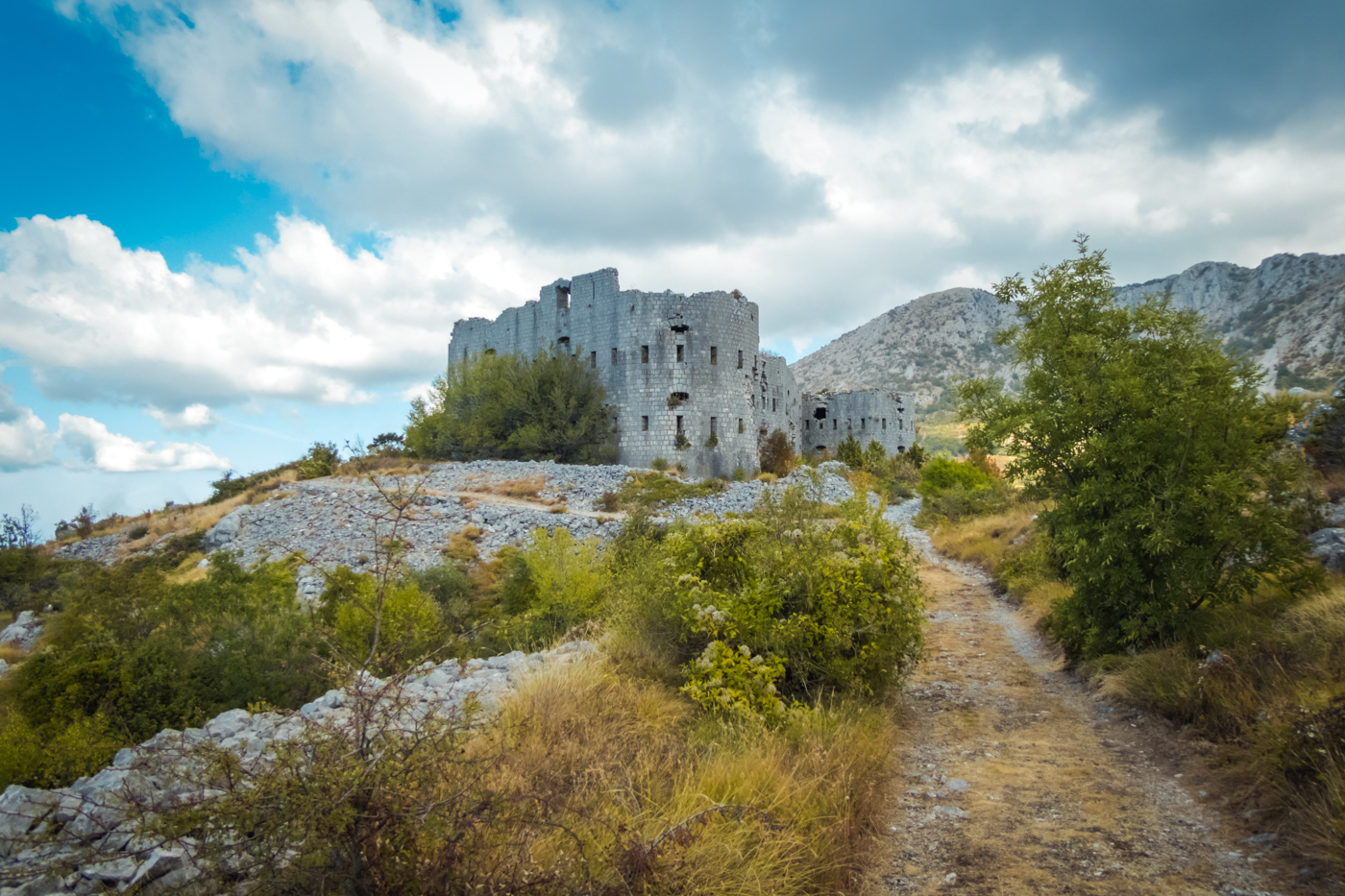 7. Fort Kosmac
I came along Fort Kosmač quite accidentally, as it was on my way and not to be overseen during the whole climb starting in Budva. The fortress is situated near Brajići village, on a hilltop overlooking the road between Budva on the coast and Cetinje. The way up there is a nice gravel climb and exploring an old fort by your own is something I really enjoyed.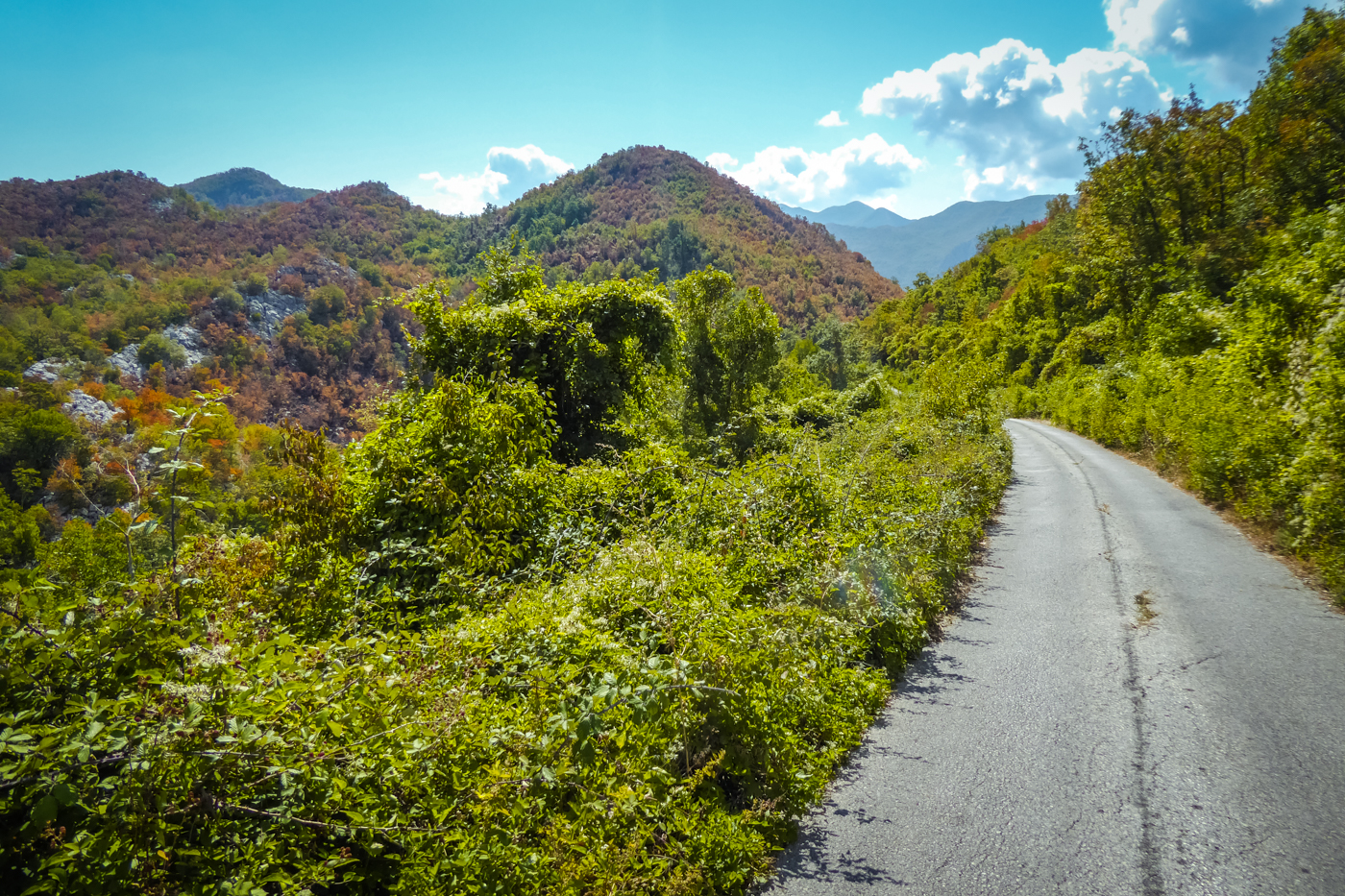 8. Old road from Virpazar to Bar
From see level to 800m and back to see level. The road isn't used anymore and nature is slowly fighting its way back. I think I saw some signs at the starting point, that this track is an upcoming "cycle path", but I've been the only one on the road. The road once was used a a race track, as there are many self built tire-barriers and marks on the ground before sharp turnarounds. Hard to describe, but trust me, it was amazing to climb all these kilometres.