Dobar dan and Hvala –
a tour of unexpected highlights
This summer I planned a bikepacking trip, heading deep south into the balkans, starting close to the finish point of a bikepacking trip last year. From the start in Zagreb, I cycled deeper into Croatia, going straight through Bosnia and criss crossing Montenegro, until the finish line in Tirana, Albania. My daily stages carried me through remote roads, alongside old railways, past countless impressive ruins, across abandoned roads that have slowly been reclaimed by nature, from the inner land to the coast and back again, up a lot of serpentines and through the biggest variety of biodiversity I could imagine so far.
This is a shortened overview of my experiences throughout the 12 days. I will try to go in details in single posts the upcoming weeks about the highlights, as for now this would blow the whole thing.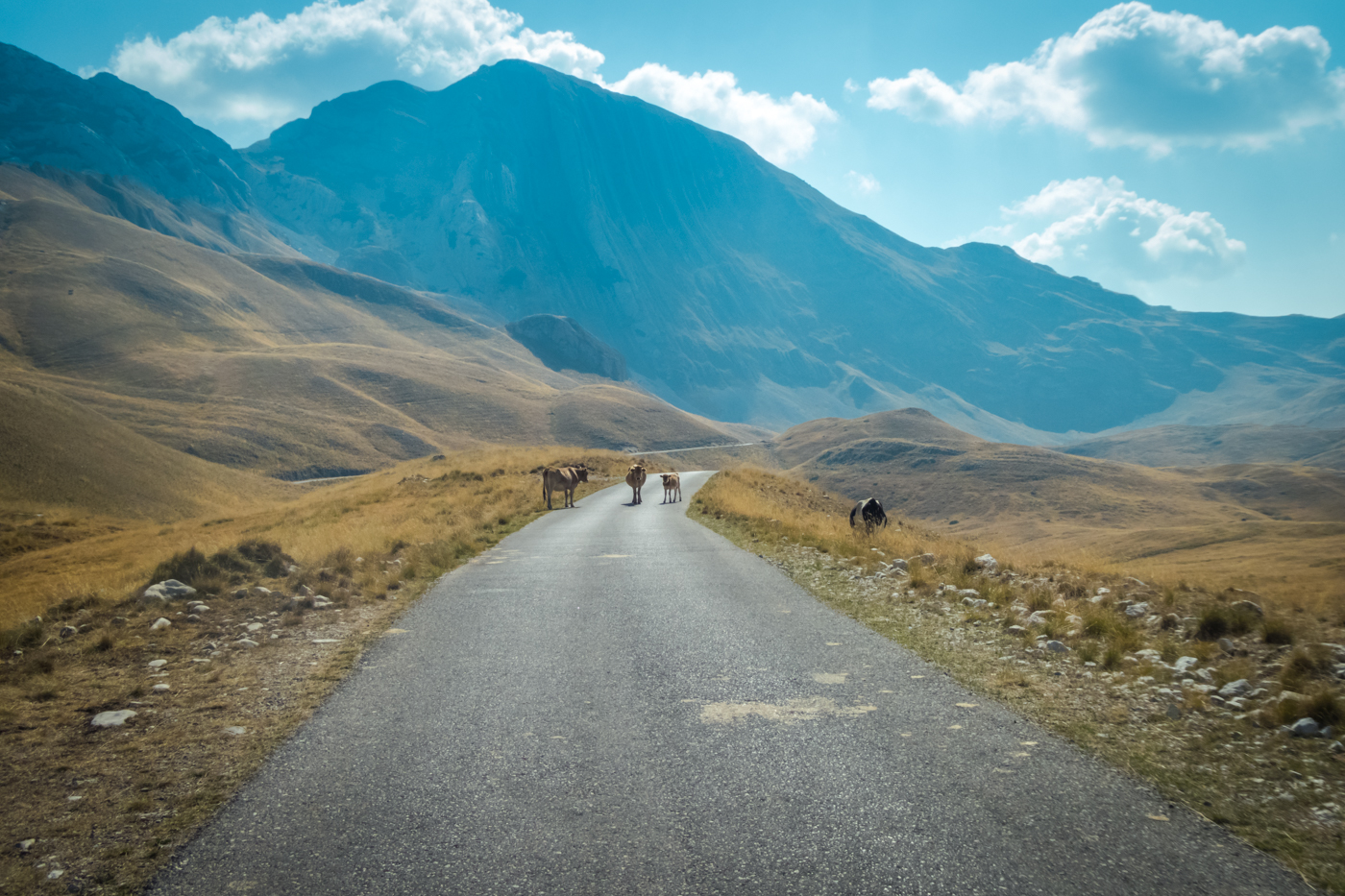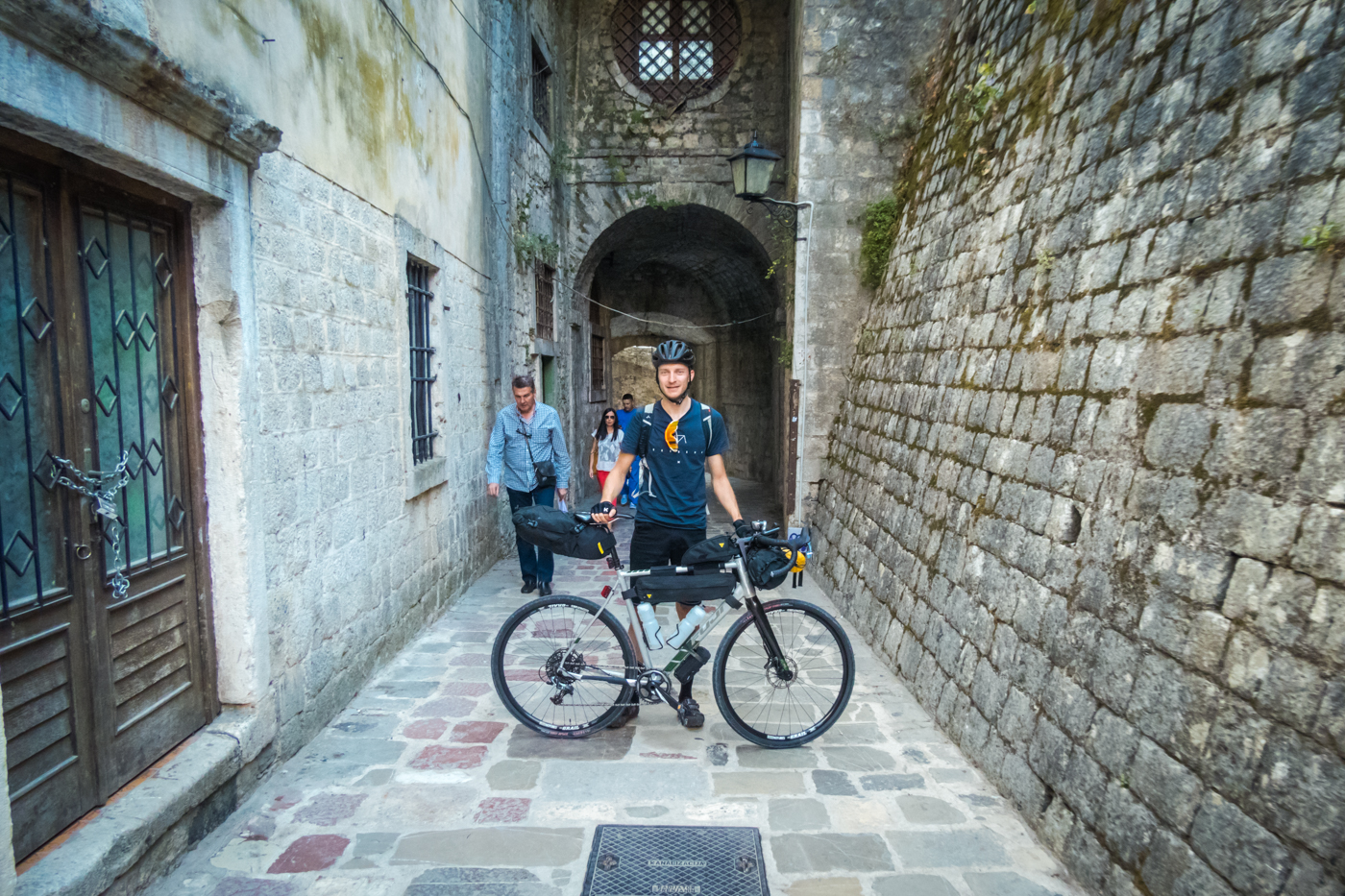 The Tour – Even more beauty behind every curve
The tour led me through 4 countries and over 1300k with 17000m of climbing. At the beginning I cycled down the Sava River which has some ambitions for an upcoming cycle path and growing tourism with small roads alongside the river and beautiful scenery. Afterwards I drove straight to Sarajevo which was the hardest part because of much traffic and no suitable alternatives. From Sarajevo I cycled into the Durmitor National Parc, headed on to the Tara bridge and back again and afterwards to Podgorica, the capitol of Montenegro. In Durmitor I definetly lost my heart. Afterwards I went to the Bay of Kotor with its outstanding serpentines and continued in a zig zag from coastline to inner land and back again until reaching Tirana.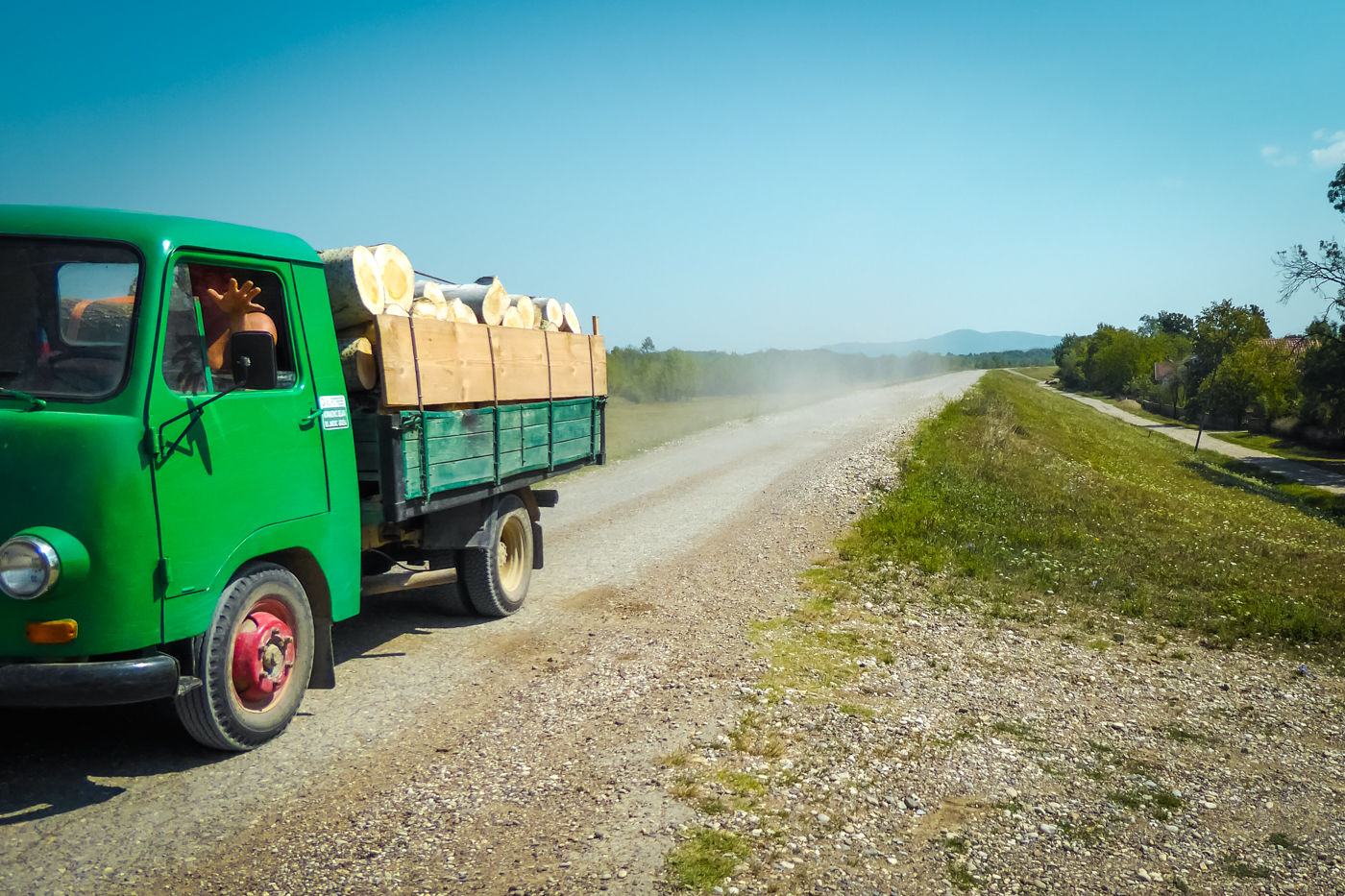 I did the mapping online with "komoot", based on their suggestion combined with a lot of online research. Maybe not enough, as I got escorted out of a military zone in Albania by a not to amused soldier. Maybe I've not been the first one. As a backup I had an offline map on my mobile and a printed map of the balkans for a rough overview, that I didn't need once.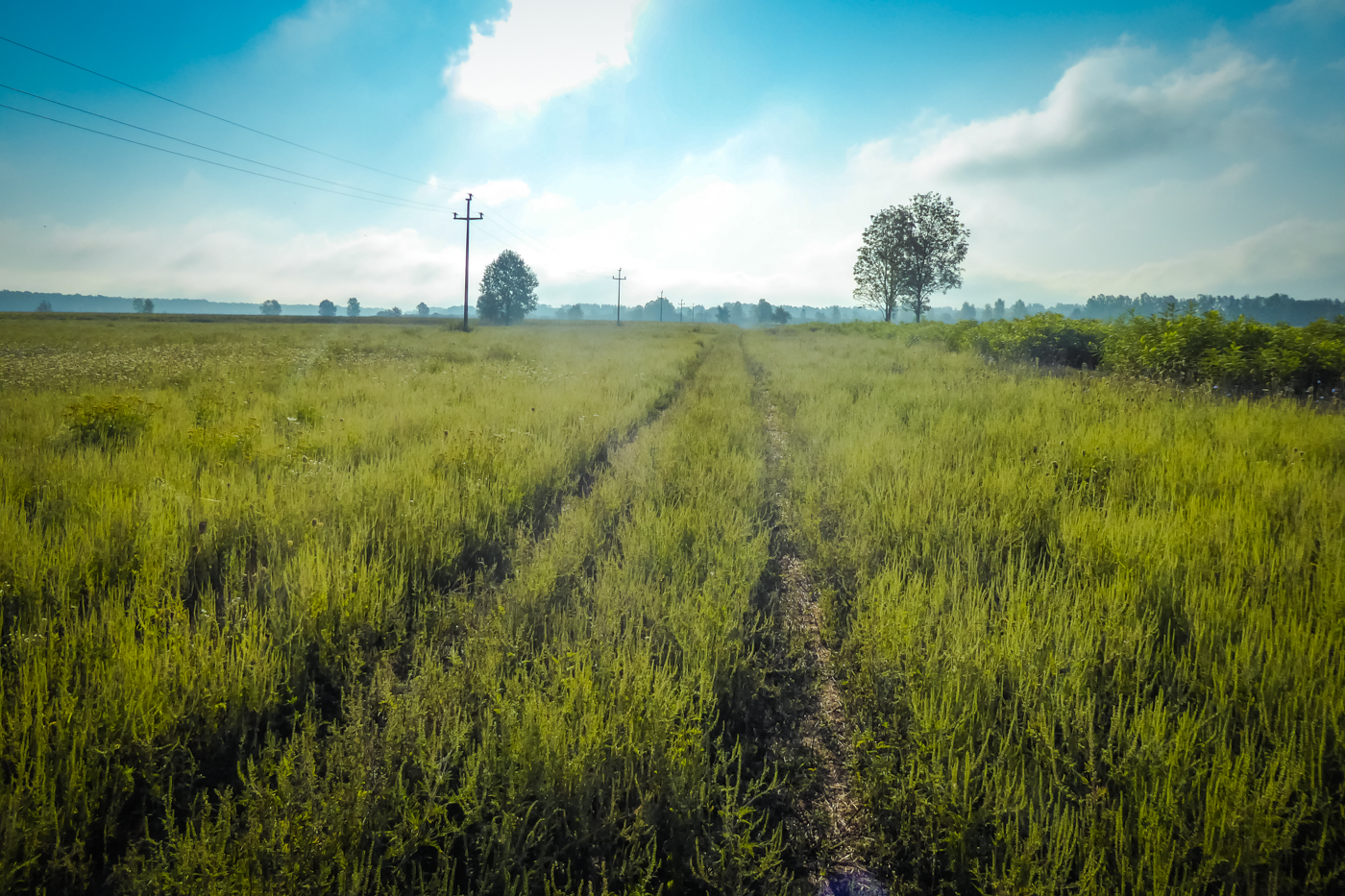 Streets – On road, off road, repeat
I planned the tour precisely and built it around some highlights that I read about and definitely wanted to go. Already after the first 30k I had to adapt the route and it became a line that I tried to cycle as close as possible. I mainly tried to take small paved roads and every now and than had gravel roads or small trails. Sometimes a roadbike would have been nice and sometimes a mountainbike, so I was totally happy with my weapon of choice. A gravel bike with 35-622 tires and a nice geometry between speed and comfort. About 80% I've been riding on traffic-free forgotten tarmac roads, 10% on gravel roads and 10% on high traffic main roads with no other alternative. Every now and than you´ll see signs of landmines warning you of leaving the track your currently on, so I tried not to experiment to much with unknown turnoffs.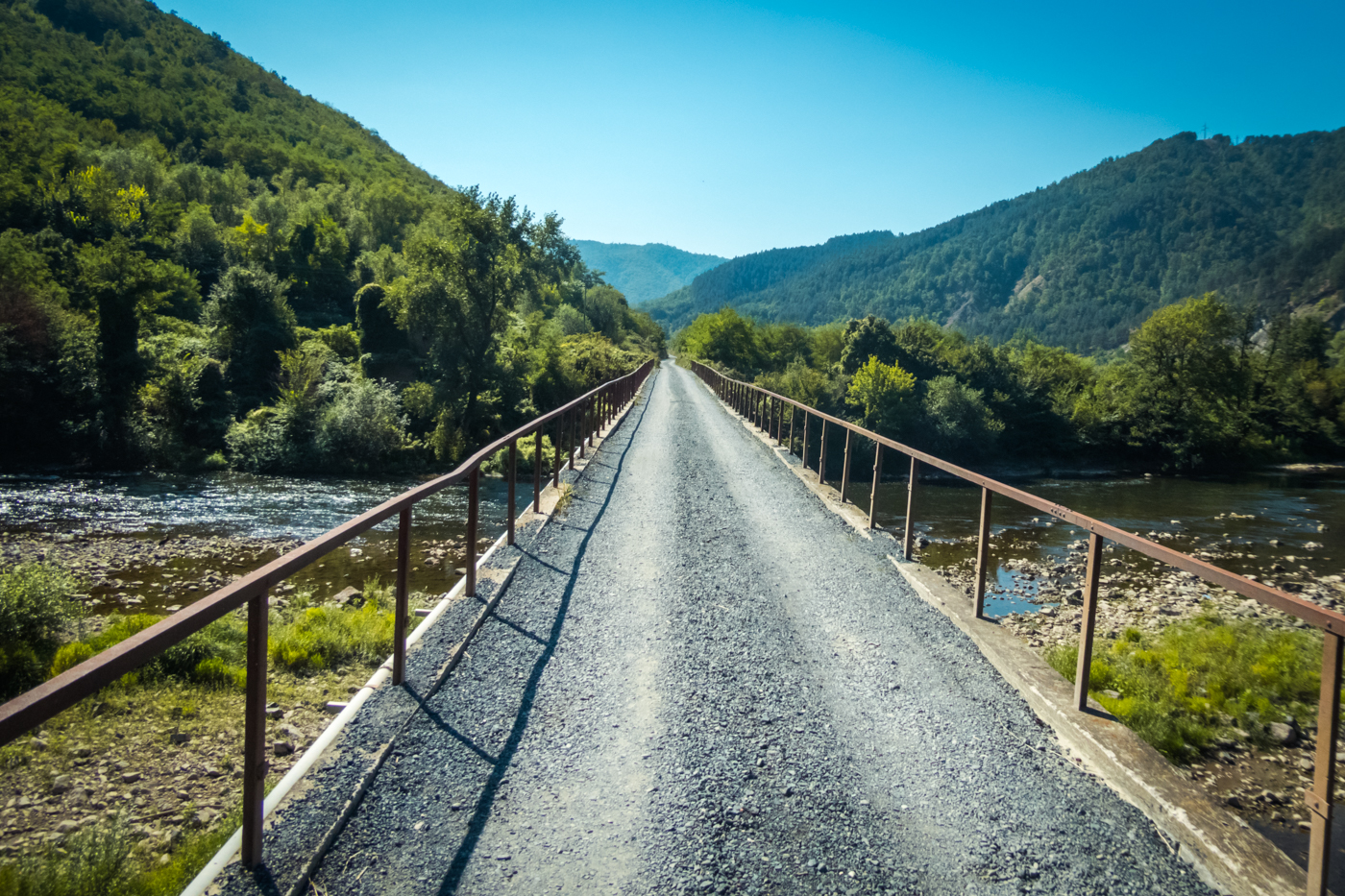 Sleeping
In conclusion I slept in a variety of places: I had some hostel, some wild camping, some campsites, some small huts and a closed guestroom. I hadn't booked anything in advance, because I didn't really know how far I will go each day. I had some rough distance goals for each day and had a look in advance if there is anything around to sleep, just in case. Overall I didn't want to spend much time on this and didn't want to be forced to stop because of an accommodation. I had my camping kit with me, but left the warm sleeping bag at home and decided to go with a light summer bag. The whole tour would easy be possible without a tent, but for me that's always a good feeling having it with me and being able to stay anywhere I want.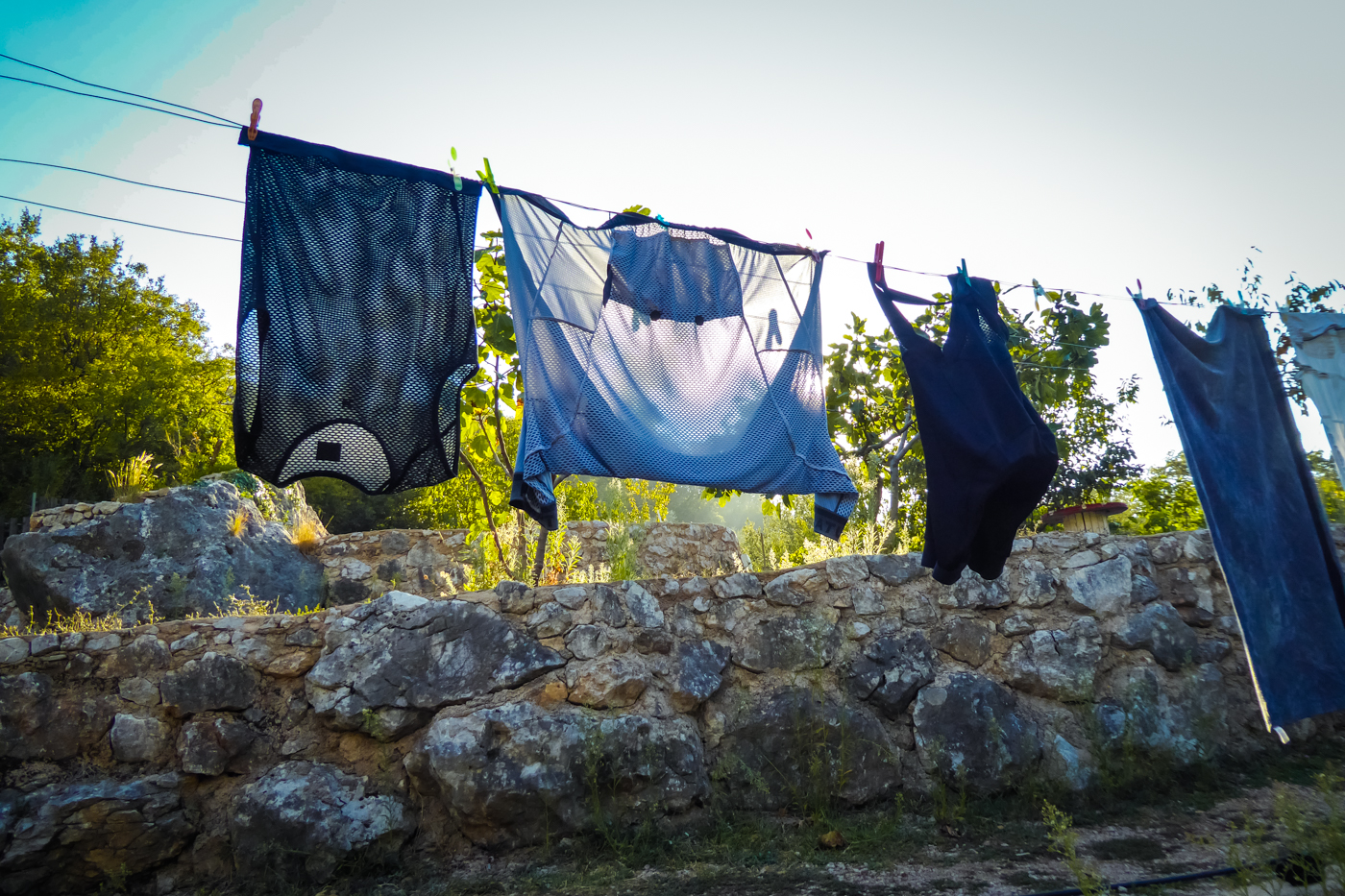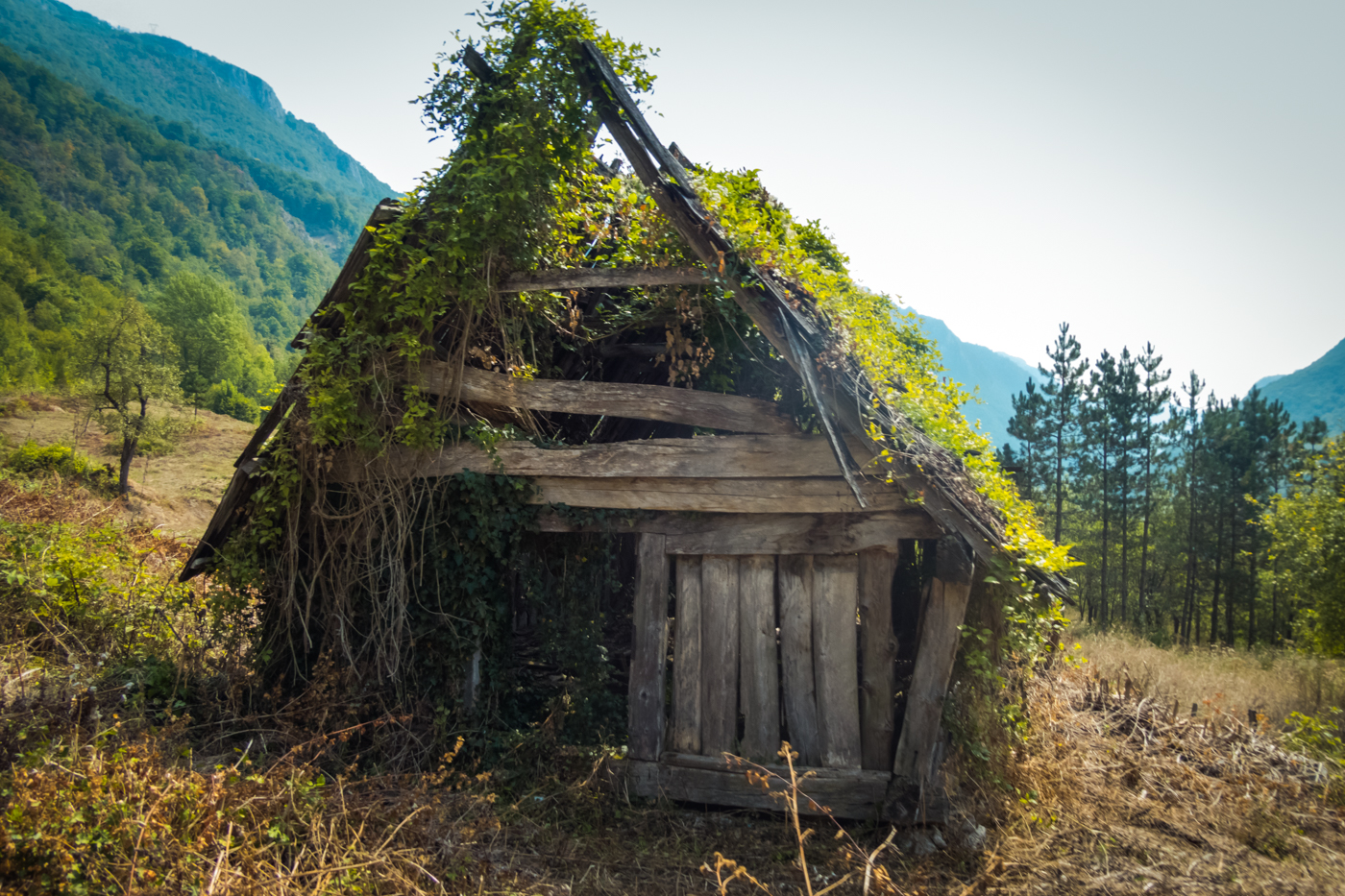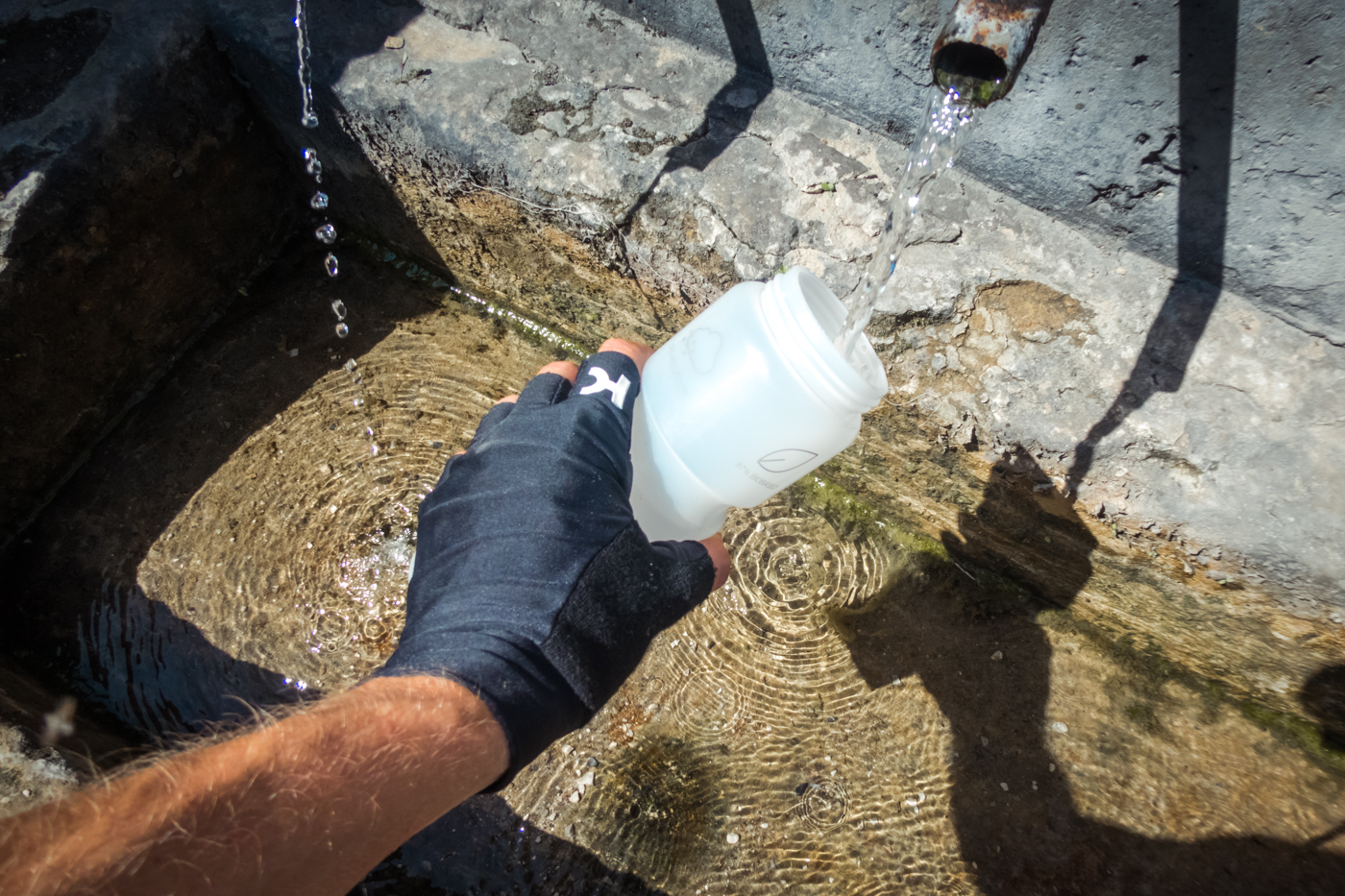 Eat, eat, eat – the carrot principle
I tried to keep the engine running all the time and fueled it constantly. As i made the mistake of not eating enough on earlier tours, I hamstered food 24/7 in my backpack and kept going like a donkey behind the carrot, always ready to eat. So every time and everywhere that I felt like some food would be nice – I was prepared. I never had the problem of not finding some food. Next to the usual petrol stations and restaurants, there are tiny super markets and bakeries even in the smallest villages waiting for you with some fresh bureks. Additional to the stores where you can get water, there were plenty of springs to refill your bottles.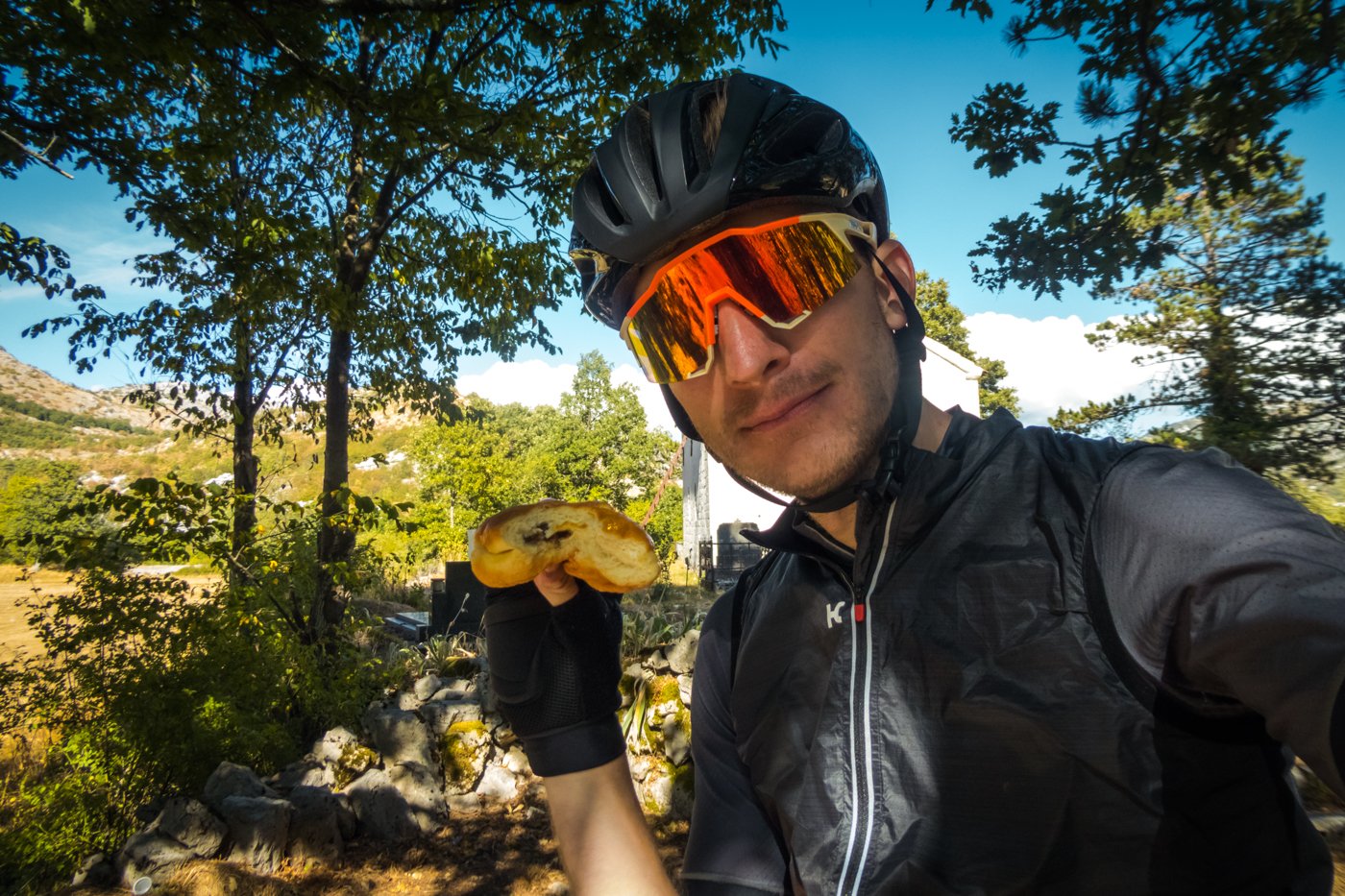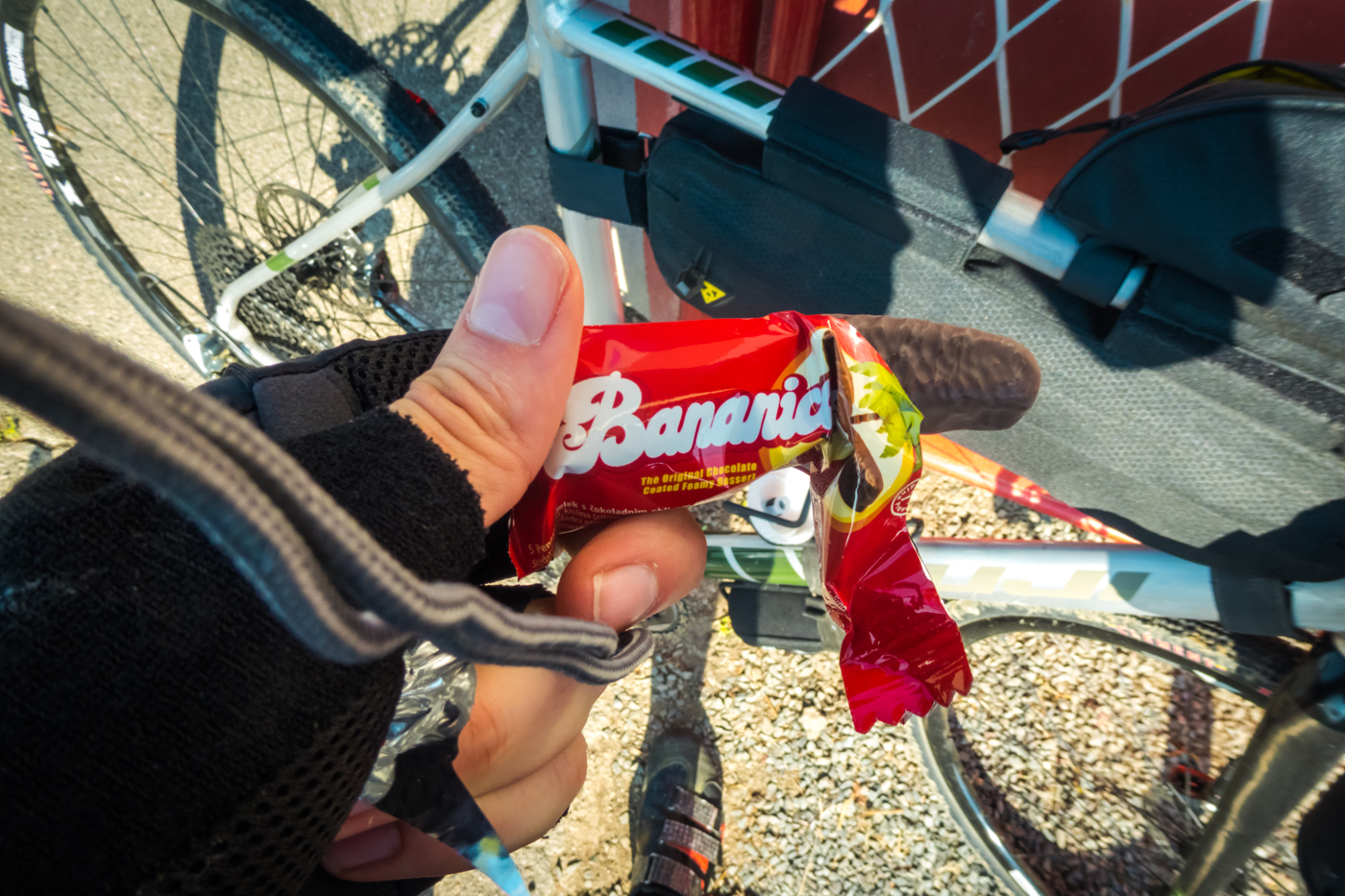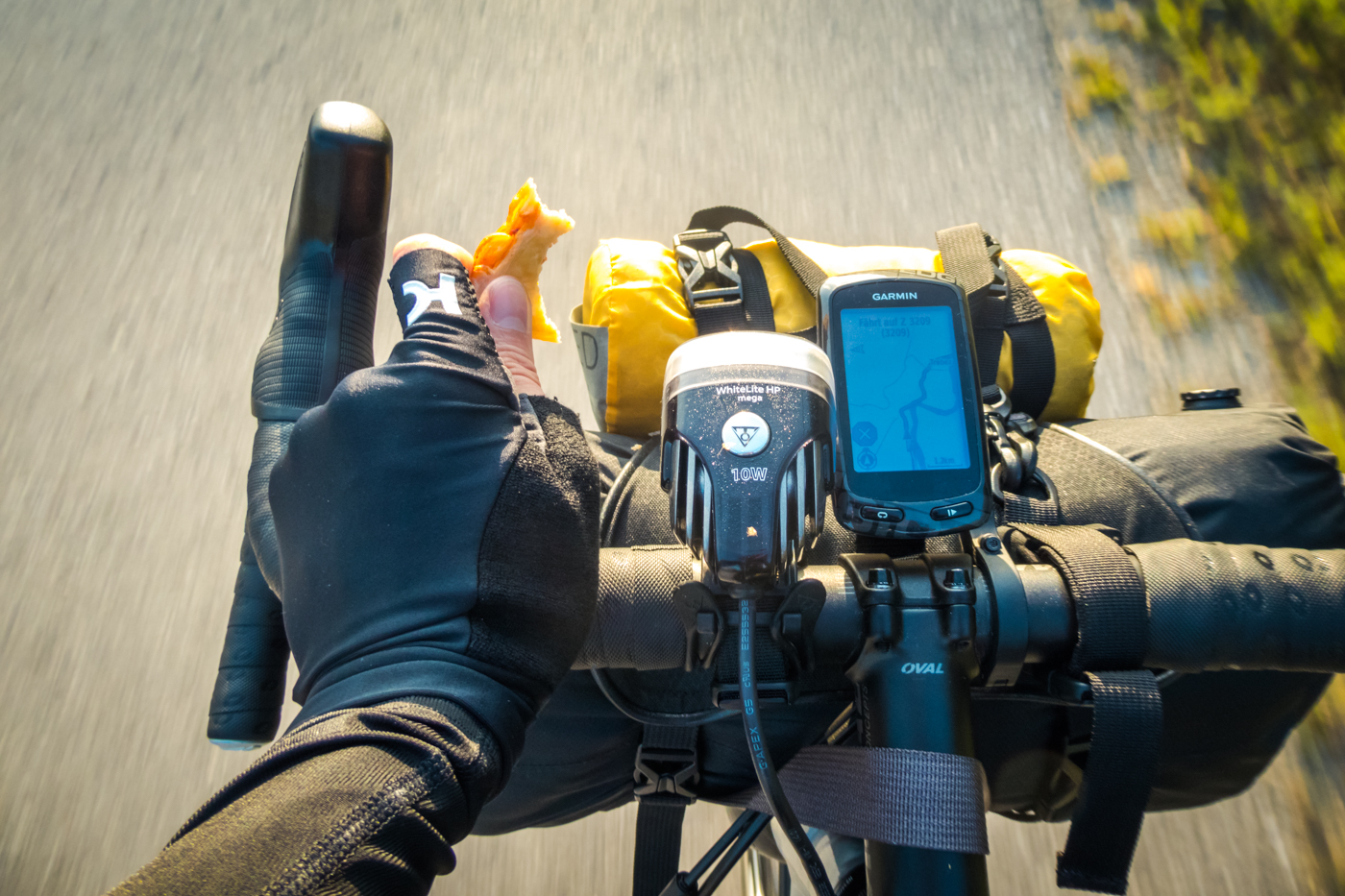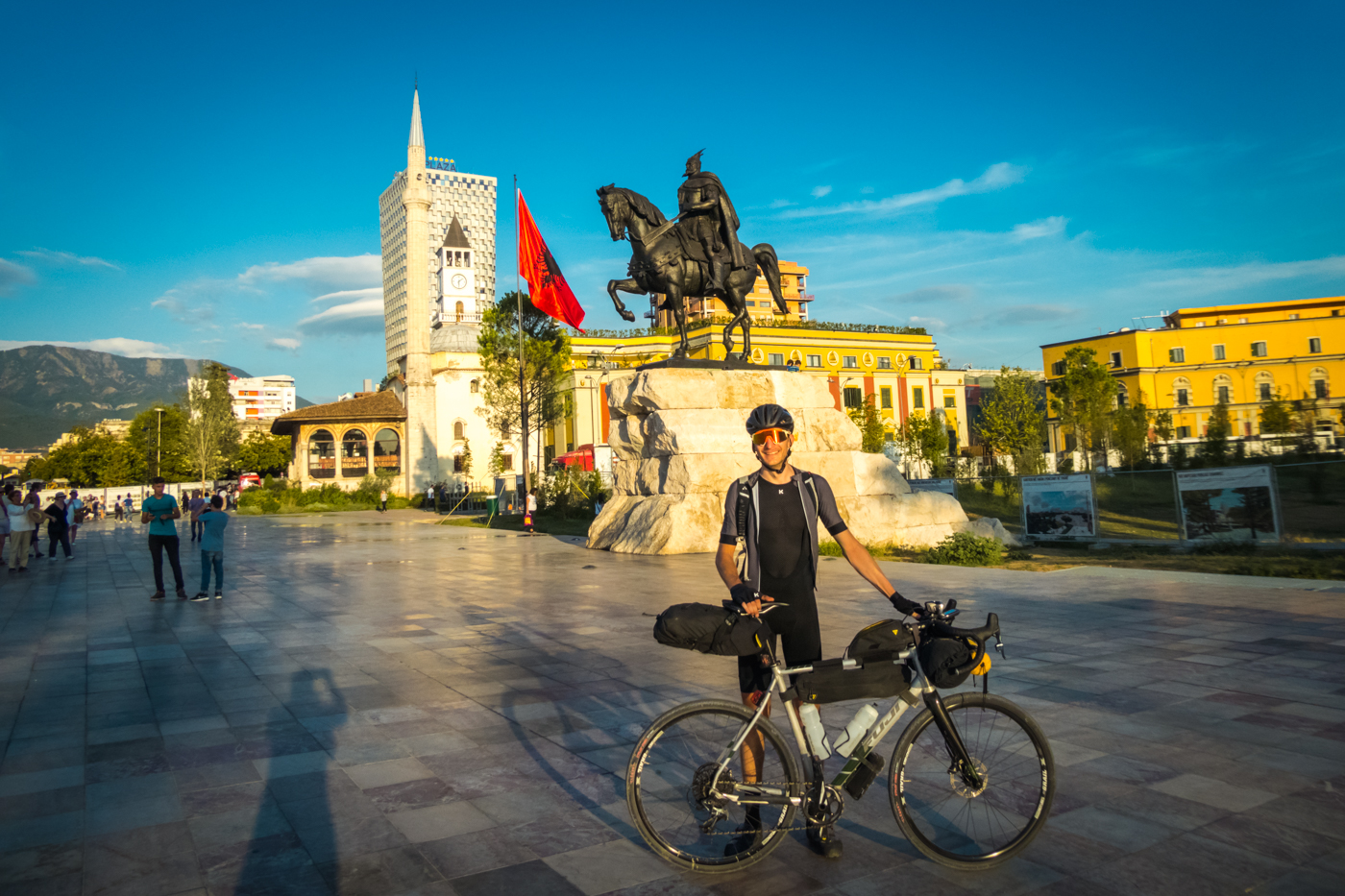 10 OUT OF 10/WOULD RETURN.
The tour was full of highlights, from the old bobsleigh in Sarajevo to the beautiful Durmitor National Park. Descending from 1600hm close to seelevel in one go or riding down the serpentines at the Bay of Kotor. Here are my single day trips with the link to the gps file for your bike computer as gpx. files.
Please feel free to get connected with me on strava.
1. Zagreb – Lonja – 104k – 372hm
2. Lonja – Doboj – 200k – 1000hm
3. Doboj – Kakanj – 127k – 2000hm
4. Sarajevo – 30k – 873hm
5. Sarajevo – Durmitor – 127 – 4000hm
6. Durmitor – Tara – Savnik – 107k – 2000hm
7. Savnik – Podgorica – 113k – 1870hm
8. Podgorica – Kotor – 105k – 2000hm
9. Kotor – Budva – 60k – 1200hm
10. Budva – Bar – 93k – 2313hm
11. Bar – Tirana – 162k – 860hm