The highest summit of the northern part of Germany – the Brocken.
With 1.141 meters I've seen higher peaks, and some of my friends wouldn't even call it a peak. But living in Hamburg at sea-level you really change the dimension on what you call a mountain.
I planned the whole trip as an overnighter. Starting in Hamburg, I took the train to Hannover, that takes about 2 to 3 hours.
Quite close to Hannover you can find the start point of the Innerste Cycle Path. The path leads you alongside the small river Innerste straight into the Harz national park. Along the 105km route you can find 4 Unesco world heritages, beautiful scenery and small cities every now than – the best, nearly zero contact with cars.
After the finish point of the cycle path I continued to the foot of the Brocken, where I set up my camp.
On the next day I started around 8 in the morning. I built a track on top of the Brocken, leading me on small trails through empty forests, slowly ascending to the top. Actually the tracks are ideally made for hikers, but it is allowed to cycle on them as long as you respect the others. As I started very early, there were only few hikers and bikers, so that I had time to enjoy the beautiful landscape and to search my lines to the top.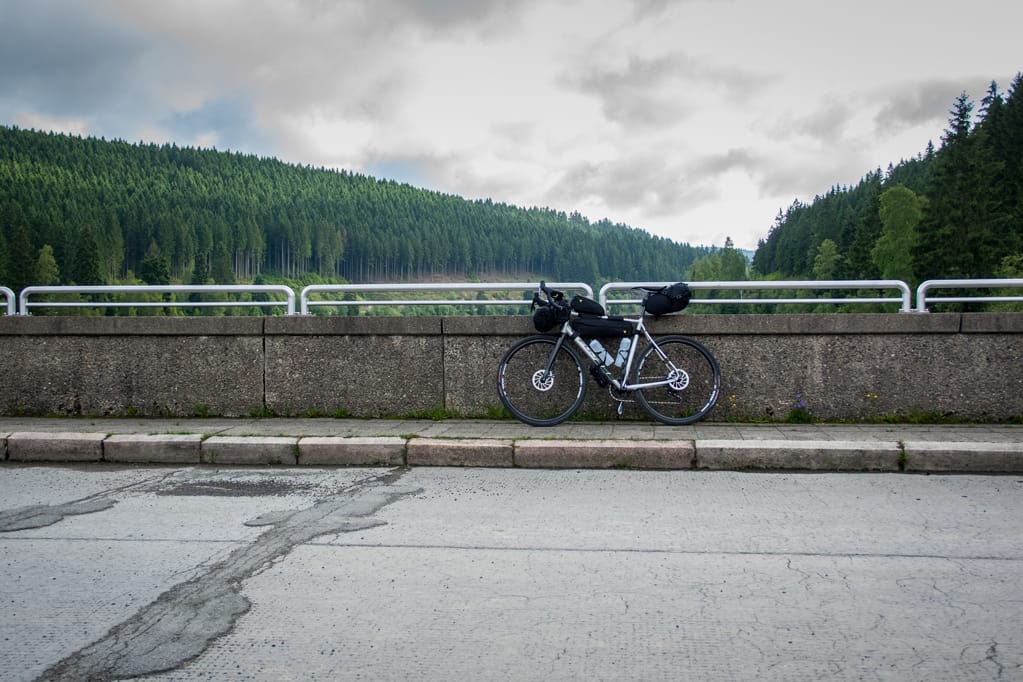 Descending from the top, I just had a slight idea where I want to go. So I cycled here and there and made it somehow onto a beautiful cycle path going slowly downhill to a small town, where I took the train back to Hamburg. In the Harz national park, it seemed that you just can't go wrong. There a lot of way signs showing you the right direction, and even without having been there before, every path I took was beautiful and led me to the next way sign, trail, town or highlight.
The track is ideally made for Gravel-Bikes and every bike with bigger tires than 28-622. I took my Fuji Jari equipped with some topeak bikepacking bags. If you want to know more about my bike or equipment, just drop me a line, as I am still working on the equipment section.
If you are interested, have a look at my track on strava: